About Us
Verse Wisconsin is a print-online magazine with compatible but different contents. Issue 113-114 is our last issue. We are closed to submissions and no longer accept books for review.
Coming Fall 2014: Cowfeather Press will publish an anthology of selected prose from VW Issues 100-114. An online archive of issues and a contributors' index will also be available in the Fall here at VWOnline.
Sign-up for our newsletter and follow VW on Facebook for news of future projects from Cowfeather & Verse Wisconsin.
Verse Wisconsin's Mission
Verse Wisconsin publishes poetry and serves the community of poets in Wisconsin and beyond. In fulfilling our mission we:

• showcase the excellence and diversity of poetry rooted in or related to Wisconsin
• connect Wisconsin's poets to each other and to the larger literary world
• foster critical conversations about poetry
• build and invigorate the audience for poetry
Who We Are
Co-Editors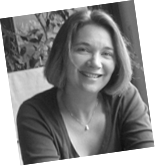 Sarah Busse received her MFA from Bennington College in 2003. She lives in Madison, Wisconsin with her husband and two children and is one of two Poets Laureate of Madison (2012–2015). Her full-length collection, Somewhere Piano, was published in 2012. Sarah teaches at the University of Iowa Summer Writing Festival and online at the Loft. She publishes under her own name and also as Sadie Ducet. You can find her online, with a bunch of other cool poets, at Book that Poet!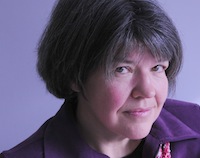 Wendy Vardaman has a Ph.D. in English from the University of Pennsylvania. The author of Obstructed View (Fireweed Press, 2009) and co-editor of the 2013 Wisconsin Poets' Calendar, she is also (with Sarah Busse) Poet Laureate of Madison, a volunteer post overseen by the Madison Arts Commission. Poetry at Common Council Meetings, Echolocations, Poets Map Madison(Cowfeather Press), and the annual Olbrich Gardens Poetry Marathon are some of their projects. She lives in Madison with husband Thomas DuBois, has three children, and does not own a car. Visit Wendy's website for more info.
Linda Aschbrenner has an undergraduate degree in English and an MS degree in library science from the University of Wisconsin-Madison. For eleven years she edited and published the poetry journal Free Verse (now Verse Wisconsin). In 2001 Aschbrenner founded Marsh River Editions, a publisher of poetry chapbooks. Her own poetry, essays, and short stories have appeared in a number of publications. She was awarded the Christopher Latham Sholes Award from the Council for Wisconsin Writers for her support of Wisconsin writers.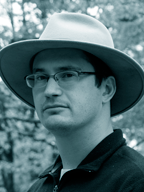 B.J. Best is the author of four chapbooks, including State Sonnets (sunnyoutside) and Drag: Twenty Short Poems about Smoking (Centennial Press), both forthcoming in Fall 2009. His first full-length book, Birds of Wisconsin, is forthcoming from New Rivers Press in 2010. He teaches at Carroll University in Waukesha. For more, visit B.J.'s website.
Cathryn Cofell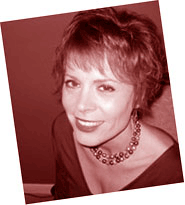 is the author of six chapbooks of poetry, most recently Split Personality in collaboration with Karla Huston (SunnyOutside Press, 2011) and Kamikaze Commotion (Parallel Press, 2008). Her first full-length collection is forthcoming from Cowfeather Press (2013). Her poetry and essays can be found in places like NY Quarterly, North American Review and Wisconsin People & Ideas, where she was selected for the 2008 John Lehman Poetry Award. She's served as Chair of the Wisconsin Poet Laureate Commission, on the board of the Wisconsin Fellowship of Poets and as a pro-arts voice wherever she'll be heard. She is a frequent keynote speaker, workshop facilitator and guest poet at venues throughout Wisconsin, but calls Appleton home. Learn more on Cathryn's website.
Ron Czerwien is the used-book buyer at A Room of One's Own Bookstore in Madison, WI. He also sells books on-line as Avol's Books. His poems have appeared in Arbor Vitae, After Hours, Cannot Exist, Hummingbird: Magazine of the Small Poem, Rosebud, Wisconsin Trails Magazine, Wisconsin Academy Review, and on-line at Moria, Nth Position, Qarrstiluni, Right Hand Pointing, and Shampoo. Ron serves as treasurer on the board of the Council for Wisconsin Writers. He co-hosts the monthly "First Sunday Open Mike Poetry Readings" at The Fountain Restaurant & Bar. Learn more about Ron.
Thomas J. Erickson is an attorney in Milwaukee, Wisconsin, whose poems have appeared in numerous publications.
Fabu is Madison's third Poet Laureate. She has a new publication, Poems, Dreams and Roses (2009). In Our Own Tongues will be published by the University of Nairobi Press in 2010 and African American Life in Haiku will be published by Parallel Press in 2011. Her website is www.artistfabu.com.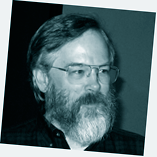 David Graham is the author of six collections of poems, most recently Stutter Monk (Flume Press), and an essay anthology co-edited with Kate Sontag: After Confession: Poetry as Autobiography (Graywolf Press). Individual poems, essays, and reviews have appeared widely in journals and anthologies as well as online. He has been a faculty member several times at The Frost Place in Franconia NH, where he also served as Poet in Residence in 1996. He is Professor of English at Ripon College in Ripon, WI. His online Poetry Library collects a wide variety of resources on poetry. Visit his personal home page which includes extensive links to his work online.
Angela Rydell teaches creative writing workshops for the UW-Madison Division of Continuing Studies. She has also taught in the adulteducation program at Edgewood College, as poet-in-residence in elementary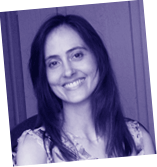 schools, and in programs for senior citizens. Her work has been published in Prairie Schooner, Alaska Quartely, Beloit Poetry Journal, Poets & Writers, Crab Orchard Review, The Sun Magazine and other journals. She holds an M.F.A. in poetry from Warren Wilson College and lives with her husband, science-fiction writer Brendan Day. Learn more about Angela.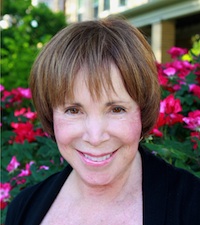 Marilyn L. Taylor served as Poet Laureate of Wisconsin in 2009 and 2010. Her award-winning poems have appeared in dozens of anthologies and journals, including Poetry, The American Scholar, Measure, Valparaiso Review, Able Muse, Villanelles (Random House), and Hot Sonnets. Her sixth and latest poetry collection is a chapbook titled Going Wrong, published by Parallel Press. She currently serves on the Wisconsin Poet Laureate Commission, the Council for Wisconsin Writers Board of Directors, and the Advisory Board at the Low-Residency MFA program in Creative Writing at Western State University in Gunnison, Colorado. She has been a Contributing Editor for six years at The Writer magazine, where her articles on poetic craft have appeared bimonthly. Visit Marilyn's website.