Contributors' Notes (Print & Online)—Issue 113-114
Art by Russell Gardner. Photo by Katrin Talbot. View & read more about Gardner's Picket Fence Edition of Echolocations(2013): Slow Art of Seven Madison Poets.

Marilyn Annucci is the author of Waiting Room (Hill-Stead 2012), winner of the 2012 Sunken Garden Poetry Prize, and LUCK (Parallel Press 2000). Her writing has appeared in various journals online and in print, as well as anthologies—including Aethelon: The Journal of Sport Literature (XXIX:2) and Echolocations, Poets Map Madison. She is an associate professor at the University of Wisconsin-Whitewater.
Antler, former poet laureate of Milwaukee, is the author of Selected Poems, Ever-Expanding Wilderness, Deathrattles vs. Comecries, and Exclamation Points ad Infinitum! His work appears in the recent anthologies Poets Against the War; Poetic Voices Without Borders 2; Best Gay Poetry 2008; Comeback Wolves: Welcoming the Wolf Home and Wilderness Blessings.
Though currently a resident of Wilmington, North Carolina, where she is a student in the University's MFA program, Bridget Apfeld is a native Wisconsinite and has spent her life in the Milwaukee area, living on the lakefront. Her previous and forthcoming work can be found in various literary journals, including Dislocate, Better: Culture & Lit, Prick of the Spindle, Able Muse, and So to Speak.
Linda Aschbrenner, publisher of Marsh River Editions (MarshRiverEditions.com), and founder/editor of Free Verse, 1998 to 2009, now collaborates with two sisters on a book, in poetry and prose, about their Finnish American childhoods and family.
María Guadalupe Aviña Hernandez is a student at Madison College and part of ExpresARTE, a grassroots collective of youth of color activists in the large Madison area, a movement from youth to youth that uses creative art expression and storytelling as a tool for social change and social justice.
Stephanie Barenz is a Milwaukee artist, who was the 2013-2014 Pfister Artist-In-Residence. Molly Snyder, the Pfister Narrator and Barenz collaborated on a book project together during their tenure at the Pfister. The painting and story, "Gathering Sense and Sweetness" is an excerpt from their book, The Carriers, that will be released this spring. To order a copy please visit www.stephaniebarenz.com. Barenz is currently working as a mentoring artist at Redline. Her work is shown regularly in the Midwest region and is in collections across the US.
Judy Barisonzi has been a Wisconsin resident since 1966, and she now lves among the lakes and woods of northwest Wisconsin. Semi-retired from teaching English at the University of Wisconsin Colleges, she gives workshops in creative writing and memoir writing, participates in several local writing groups, and publishes poems in local and national magazines.
The Barrow Band is a Racine-based band.
Jerrold Belland is an artist from Racine.
F.J. Bergmann is the editor of Star*Line, the journal of the Science Fiction Poetry Association, and the poetry editor of Mobius: The Journal of Social Change. Recent honors include the 2013 SFPA Elgin Chapbook Award for Out of the Black Forest and the 2012 Rannu Fund award for speculative poetry.
B.J. Best is the author of several books of poetry, including But Our Princess Is in Another Castle(Rose Metal Press, 2013), Birds of Wisconsin (New Rivers Press, 2010), and State Sonnets (sunnyoutside, 2009). He has lived in Wisconsin, Iowa, Missouri, Illinois, and Minnesota, yet has never been to North Dakota. The gall.
Michael Biehl's poetry has appeared in Image: A Journal of the Arts and Religion, Callaloo, The Comstock Review, Snail Mail Review, and a number of other magazines. He is a retired instructor of English as a Second Language and pension benefits administrator.
Kimberly Blaeser, a Professor in the English Department at UW-Milwaukee, teaches Creative Writing, Native American Literature, and American Nature Writing. Among her publications are three books of poetry: Trailing You, Absentee Indians and Other Poems, and Apprenticed to Justice, as well as the edited volume Traces in Blood, Bone, and Stone: Contemporary Ojibwe Poetry.
Kimberly A. Blanchette, public speaker, artist, photographer and activist, has three poetry books: Layers of Moments, Naked, The Master and the Student, and poetry CDs.

Faustina Bohling grew up on the East side, has a strong affinity to the Williamson and Winnebago neighborhoods, and currently resides on the West side/Middleton. A graduate from UW Madison, BA Sociology, a mother of three wonderful sons and one daughter, she has read at Genna's spoken word scene, The Wisconsin Book Festival, UW Milwaukee and other venues. She has also hosted The Speak Easy open mic at the Cardinal bar.
James Botsford recently retired from a 30 year career as an Indian rights attorney. In 2011 he published a book of stories called "You Should Write that Down" and is working on a book of poetry. He lives on the banks of Big Sandy Creek near Wausau, Wisconsin.
Kevin Boyle's poems have appeared in a number of other journals, including Alaska Quarterly, Colorado Review, Denver Quarterly, The Greensboro Review, Michigan Quarterly Review, North American Review, Poetry East and Virginia Quarterly Review. His book, A Home for Wayward Girls, won the New Issues Poetry Prize, judged by Rodney Jones, and his chapbook, Lullaby of History, was selected by David Rivard. He teaches writing and literature at Elon University in North Carolina.
Daniel Brandt is a man who likes to write words on paper. One day, very much to his surprise, he noticed that occasionally the words seemed to become poems. Although he has been previously unpublished, it seemed to him a shame not to ever share these words gone poem. He hopes the fellow readers of Verse Wisconsin will enjoy them.
Nancy Breton, President of the Breton Cracker Corporation and author of this work, resides on the border between Fitchburg and the unconscious. Her poem-crackers have been devoured by such personages as Paul Baker, Ron Czerwien, Andy Gricevich, Martha Kaplan, and Jordan Dunn, ever since her untimely demise led to the production of this, her longest work.
Lisa Marie Brodsky is the Wisconsin Director of the Alzheimer's Poetry Project and author of We Nod Our Dark Heads (Parallel Press, 2008). In May of 2014 her poem about the Alzheimer's Poetry Project will be featured in the anthology, Dementia Arts: Celebrating Creativity in Elder Care (Health Professions Press). Also forthcoming in 2014, her first full-length poetry collection, Motherlung, will be published by Salmon Publishing. Brodsky's poetry, fiction, and creative nonfiction has been published in the North American Review, Born Magazine, The Atlanta Review, Circle Magazine, The Southern Ocean Review, Hippocampus Magazine, and Verse Wisconsin, among others. She appeared on Higher Ground with Jonathan Overby and Radio Literature on WORT radio. Brodsky received her M.F.A. in Poetry from the University of Wisconsin-Madison. She lives in Evansville, WI, with her husband and three stepchildren.
Joe Brusky has been teaching fourth grade in the Milwaukee Public Schools for over seven years. He is best known for his work as an organizer & activist / photographer & videographer / social media guru with the Overpass Light Brigade and Occupy Riverwest in Milwaukee. He blogs for the website occupyriverwest.com.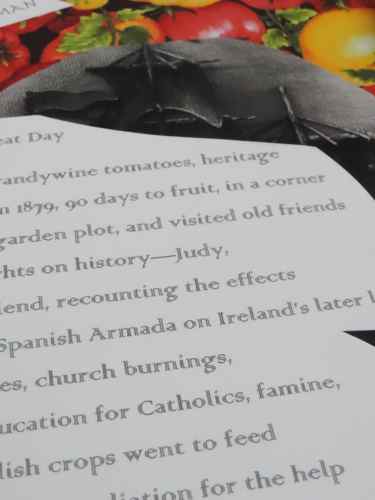 Jeff Burt works in manufacturing in Santa Cruz County, California, was raised from Lake Superior down to the lead mines of southwestern Wisconsin, and several points in-between.
Retired teacher, editor, and putzer, Gary Busha is working on haiku and the short poem as a way to use language sparingly. He likes to write about his boyhood home north of Oshkosh. He makes a point to attend yearly reunions in the old neighborhood.
Sarah Busse is one of two Poets Laureate of Madison (2012–2015). With Wendy Vardaman, she co-edits Verse Wisconsin and Cowfeather Press. Her full-length collection, Somewhere Piano, was published in 2012. Sarah teaches at the University of Iowa Summer Writing Festival and online at the Loft. She publishes under her own name and also as Sadie Ducet.
Kara Candito is the author of Taste of Cherry (University of Nebraska Press, 2009), winner of the Prairie Schooner Book Prize in Poetry and Spectator (University of Utah Press, forthcoming 2014), winner of the Agha Shahid Ali Poetry Prize. Her work has been published in such journals and anthologies as Blackbird, AGNI, The Kenyon Review, jubilat, Drunken Boat, The Rumpus, Indiana Review, Best New Poets 2007, and A Face to Meet the Faces: An Anthology of Contemporary Persona Poetry (University of Akron Press, 2012). A recipient of scholarships and awards from the Bread Loaf Writers' Conference, the Council for Wisconsin Writers, the Vermont Studio Center, the MacDowell Colony, and the Santa Fe Arts Institute, Candito is a co-curator of the Monsters of Poetry reading series and a creative writing professor at the University of Wisconsin, Platteville.
Charles Cantrell has published widely. Poems appear in recent issues of Stoneboat, Broadkill Review, Snail Mail Review, and Wisconsin Review, with others forthcoming in Clackamas Literary Review, Mudfish, and UCity Review.
Brenda Cárdenas is the author of the poetry collections Boomerang (Bilingual Press, 2009) and From the Tongues of Brick and Stone (Momotombo Press, 2005). She also co-edited Between the Heart and the Land: Latina Poets in the Midwest (March/Abrazo Press, 2001). Cárdenas' work is forthcoming or has appeared in a range of publications, including Mind the Gap: A Portfolio of Poem-Print Translations, City Creatures: Animal Encounters in Chicago's Urban Wilderness, The Golden Shovel Anthology: Honoring the Continuing Legacy and Influence of Gwendolyn Brooks, The Wind Shifts: New Latino Poetry, The City Visible: Chicago Poetry for the New Century, U. S. Latino Poetry Today, Perioódico de Poesía (UNAM, Mexico D. F.), Cuadernos de ALDEEU, Pilgrimage, RATTLE, Verse Wisconsin and others. An Associate Professor in the Creative Writing program at the University of Wisconsin-Milwaukee, Cardenas lives in Milwaukee with her husband, the poet Roberto Harrison.
Cris Carusi is an amateur chocolatier and poet. Professionally, she works with organic and sustainable farmers across Wisconsin.
Sylvia Cavanaugh has a master's degree in urban and regional planning from the University of Wisconsin-Madison. She teaches African and Asian human geography and is the advisor for Sheboygan's District One breakdancers and North High's slam poetry team.
Sherry Chandler is the author of two poetry collections, The Woodcarver's Wife and Weaving a New Eden. Chandler lived in Chicago for six years during the 70s during which time she is sorry to say she never once traveled over into Wisconsin. She is, however, a Facebook friend of former WI poet laureate Marilyn Taylor.
Robin Chapman's most recent collections are the art portfolio Dappled Things, a collaboration pairing 23 of her poems with Peter Miller's photogravures; and One Hundred White Pelicans, poems of climate change. Her work appears recently in Ascent, Diode, Fourth River, Proximity, Spillway, and Terrain and in the anthology Echolocations, Poets Map Madison.
James Chapson, born in Honolulu, Hawaii in 1944, was educated at San Francisco State University and is currently a Co-Poet Laureate of Milwaukee. His books include Daphnis & Ratboy (Arlen House 2009) and Scholia (Arlen House 2011). For 40 years he has been a regular visitor to Ireland and is involved in the Irish literary scene. He has appeared in nearly every issue of Burdock Magazine and has been a guest on Burdock Radio. Both poems featured here are part of his latest collection Plotinus Blushed also available on Arlen House.
Ching-In Chen (www.chinginchen.com) is the author of The Heart's Traffic and co-editor of The Revolution Starts at Home: Confronting Intimate Partner Violence within Activist Communities. A Kundiman, Lambda and Macondo Fellow, they are part of the Voices of Our Nations Arts Foundation writing community and serve as editor-in-chief of cream city review. They can frequently be found flipping through the pages of Bhanu Kapil's Incubation: a Space for Monsters.
Dr. Lucia Cherciu is a Professor of English at SUNY / Dutchess in Poughkeepsie, NY, and she received her Ph.D. in Literature and Criticism from Indiana University of Pennsylvania in 2000. Her poetry appeared in Paterson Literary Review, Connecticut Review, Cortland Review, Memoir (and), Legacies, Spillway, Interdisciplinary Studies in Literature and the Environment, Off the Coast, and many other literary magazines, both in English and in Romanian. Her book of poetry "Lepădarea de Limbă" ("The Abandonment of Language") was published in 2009 by Editura Vinea in Bucharest. Her second book, "Altoiul Râsului" ("Grafted Laughter") was published by Editura Brumar in 2010.
Janina A. Ciezadlo is an artist and critic in Chicago. She is a contributing writer for the New City, and her work has appeared in the Chicago Reader; Afterimage, The Journal of Media Arts and Cultural Criticism; Bridge; Artscopeand the Chicago Art Critic's Association publications. Several of her poems and photographs have appeared in afterhours, a journal of Chicago poetry and art. She has participated in Chicago Calling and Bauhaus 9090. Her scholarly work has appeared in the Yearbook of Interdisciplinary Studies and the Proceedings of the Society for the Interdisciplinary Study of Social Imagery. She has been a participant in an International Arts Journalism Institute in the Visual Arts sponsored by the National Endowment for the Arts and the US Department of State (Cultural Programs), a resident at Ragdale and an Artist-in-Residence at Oxbow and the recipient of a Works-in-Progress grant from the Illinois Arts Council (for Luminous Herbarium).Ciezadlo has served as President and Vice-President of her part-time faculty local and was the recipient of an award from the Chicago Women's Caucus for Art (2010) for art and contributions to women in the arts.
Paula Cisewski/Rauan Klassnik was born on a Megabus and spent its youth admiring Wisconsin columns and narwhal statues. One afternoon it read to itself in an empty bookstore. Bifurcated, it is the author of Upon Arrival, Holy Land, Ghost Fargo, and The Moon's Jaw.
Chloe N. Clark grew up in Wisconsin. Her poetry and fiction has been included in a a variety of publications including Rosebud and previous issues of Verse Wisconsin. She is currently at work on a novel and can be followed on Twitter @PintsNCupcakes.
DeWitt Clinton has just finished a long career of teaching and mentoring students at the University of Wisconsin-Whitewater. His essay on travelling in Poland has just appeared in Cultural Studies<=>Critical Methodologies. His newest poetry collection is an adaptation of Kenneth Rexroth's 100 Poems from the Chinese.
Joan Colby has published widely in journals such as Poetry, Atlanta Review, South Dakota Review, The Spoon River Poetry Review, New York Quarterly, the new renaissance, Grand Street, Epoch, and Prairie Schooner. Awards include two Illinois Arts Council Literary Awards, Rhino Poetry Award, the new renaissance Award for Poetry, and an Illinois Arts Council Fellowship in Literature. She was a finalist in the GSU Poetry Contest (2007), Nimrod International Pablo Neruda Prize (2009, 2012), and received honorable mentions in the North American Review's James Hearst Poetry Contest (2008, 2010). She is the editor of Illinois Racing News, and lives on a small horse farm in Northern Illinois. She has published 11 books including The Lonely Hearts Killers, The Atrocity Book and her newest books from Future Cycle Press—Dead Horses and Selected Poems. Selected Poems received the 2013 FutureCycle Prize. A chapbook Bittersweet is forthcoming from Main Street Rag Press in 2014.
Caroline Collins is an assistant professor of English in the Humanities Department at Andrew College. Her poems have appeared in such places as Fox Cry Review, Wisconsin People and Ideas, and Arkansas Review: A Journal of Delta Studies. Her chapbook Presences is just out from Parallel Press.
Matthew Conley is Executive Director of the Tucson Poetry Festival and has been a teaching artist with the University of Arizona Poetry Center and the Arizona Poetry Out Loud program for the 4 years, coaching 3 state champions in that time. In 2009, he orchestrated the first ever collaborative epic poem written by 1st and 2nd graders (Hollinger Elementary in South Tucson), and his work has appeared or is forthcoming in Conceptions Southwest, Spiral Orb, Poetry Motel, Wilderness House Literary Review, and The Más Tequila Review.
Jamison Crabtree received his MFA from the University of Arizona and is currently a Black Mountain Institute Ph.D. fellow at the University of Nevada Las Vegas. His recent work appears, or is forthcoming, in Whiskey Island, The Offending Adam, and The Destroyer.
Ron Czerwien sells used and out-of-print books online under the name Avol's Books LLC. His poems have appeared in a number of print journals as well as on the internet. Ron is a board member and treasurer for the Council for Wisconsin Writers.
Alice D'Alessio is a lover of woods and words. She is the author of four books of poetry and a biography, and currently working on a book of essays.

Bruce Dethlefsen plays bass and sings in the musical (he hopes) duo Obvious Dog, the name taken from Wisconsin Poet Laureate Marilyn Taylor's description of a poem "beyond resuscitation." His most recent collection is Unexpected Shiny Things (Cowfeather Press, 2011).
Marnie Bullock Dresser grew up in Southern Illinois, where the South tended to creep up into the Midwestness of things. Marnie has lived and taught in Wisconsin since 1991 and misses Southern Illinois only in late February.
Nick Demske lives in Racine, Wisconsin and works at the Racine Public Library. His self-titled manuscript was selected by Joyelle McSweeney for the 2010 Fence Modern Poets Series Award and was published by Fence Books.  Nick was featured in 2011 as one of fifteen emerging poets to watch for by Poets and Writers magazine and his book was chosen as one of the 10 Best Books of Poetry in 2010 by a Believer Magazine reader survey. Nick curates the BONK! performance series in Racine. Visit him online sometime at his blog nickipoo.wordpress.com.
CX Dillhunt was awarded first place in the 2012 Wisconsin Academy / Wisconsin Book Festival Poetry Contest for poems from in his series titled "The Incomplete Glass Man's Glossary." He is the editor of Hummingbird: Magazine of the Short Poem founded by Phyllis Walsh in 1990. 
Rebecca Dunham is the author of three books of poetry, most recently Glass Armonica (Milkweed Editions, 2013). An NEA recipient and former Wisconsin Institute for Creative Writing fellow, her work has recently appeared or is forthcoming in The Southern Review, FIELD, Alaska Quarterly Review, and Verse Wisconsin. She is a professor of creative writing at the University of Wisconsin-Milwaukee.
Jordan Dunn lives in Madison.
Susan Elbe is the author of The Map of What Happened, winner of the 2012 Backwaters Press Prize, Eden in the Rearview Mirror, and two chapbooks, Where Good Swimmers Drown, winner of the 2011 Concrete Wolf Press Chapbook Prize, and Light Made from Nothing. Her poems have appeared or are forthcoming in many literary journals, including Ascent, Blackbird, Diode, North American Review, Prairie Schooner, and on Verse Daily.
Araceli Esparza is from Madison, Wisconsin; her parents were migrant farm workers from Guanajuato, Mexico. She is pursuing her MFA studies with a focus on Children's Literature at Hamline University. She is currently working on a picture book collection and is the proud parent of two kids and wife of a tattoo artist. Her work has been on display at the Overture Center and in the Grady Alexis Gallery, in New York for the 50th year anniversary of Dr. Martin Luther King's "I Have a Dream" speech exhibit. www.araceliesparza.com
Fabu is Madison's third Poet Laureate. She has two new publications: In Our Own Tongues, published by the University of Nairobi Press and African American Life in Haiku published by Parallel Press. Her website is www.artistfabu.com.
Matthew Farr grew up in Oak Creek, WI. He is currently a sophomore at UW-Milwaukee majoring in English Education. His poetry has recently appeared online in the Shepherd Express.
Tyler Farrell was educated by Irish poets Eamonn Wall (in Omaha, NE) and James Liddy (Milwaukee, WI). He has two collections of poetry out Tethered to the Earth (2008) and The Land of Give and Take (2012) both via Salmon Poetry of Ireland. Many of his poems deal with issues of age, religion, life, contemplation—told through the perspective of other characters. Farrell grew up in Milwaukee and went to Marquette University High School, Creighton University, and UW-Milwaukee. He has appeared in many issues of Burdock and been a guest on Burdock Radio. The poem featured here is from his second book.
Adam Fell is the author of Dear Corporation (H_NGM_N Books, 2013) and I Am Not a Pioneer (H_NGM_N Bks 2011), winner of the 2011 Posner Book Award from the WI Council of Writers. Fell's poems have been published in Tin House; Forklift, Ohio; H_NGM_N; iO Poetry; Phantom Limb;  Diagram; Asheville Poetry Review; Crazyhorse; notnostrums; Sixth Finch; & Fou. He is a graduate of UW-Madison & the Iowa Writers' Workshop & teaches at Edgewood College in Madison, WI, where he also co-curates the Monsters of Poetry Reading Series. 
Carina Gia Farrero, writer and interdisciplinary performer, is a doctoral candidate at the University of Wisconsin-Milwaukee. Her work has appeared in Verse Daily, Windy City Queer: LGBTQ Dispatches from the Third Coast, Arsenic Lobster, The Encyclopedia Project and elsewhere. In 2008, two of her poems were nominated for the Pushcart Prize. When she's not writing, she's collecting strays from the side of the road.
Susan Firer's most recent book is Milwaukee Does Strange Things to People: New & Selected Poems 1979-2007. Her previous books have been awarded the Cleveland State University Poetry Center Prize, the Posner Award, and the Backwaters Prize. Her poem "Call Me Pier" was included in the Poetry Foundation's Poetry Everywhere series and is available for viewing on YouTube and the Poetry Foundation's Poetry Everywhere website. She edits the Shepherd Express online poetry column, available at expressmilwaukee.com. From 2008-2010 she was Poet Laureate of the City of Milwaukee. More information at www.susanfirer.com.
Destiny Fletcher A writer with an open imagination. Loves to write urban fiction, fantasy, romance, and many genres from time to time. Poetry is life! Art is beautiful and will always be in every aspect of life. Guitarist, vocal artist, spoken word artist. Always teaching and always learning. Published author as of March 2014: Fireflies & Peroxide.
Sarah Fox lives in Northeast Minneapolis where she co-imagines the Center for Visionary Poetics and also serves as a doula. She has taught poetry and creative writing at the University of Minnesota, the Perpich Center for Arts Education Arts High School, and to diverse populations in a variety of venues via the Loft, COMPAS, the Minnesota State Arts Board, and other community organizations throughout Minnesota for over 15 years. Coffee House Press published her book, Because Why, in 2006. She contributes posts on feminism, mysticism, astrology, and poetics to the multi-author arts and culture blog Montevidayo, and has won grants and fellowships from the National Endowment for the Arts, the Bush Foundation, the Jerome Foundation, the Minnesota State Arts Board, the Academy of American Poets, and the Graduate Research Partnership Program at the University of Minnesota. Recent work appears in Conduit, Action,Yes, We Are So Happy To Know Something, Poetry City USA Vol 2, Spout, ElevenEleven, Rain Taxi, LUNGFULL!, and others. She performs poetry rituals and other acts of intersubjective communion in public and private spaces whenever she can.
W. Frank is a produced playwright and published poet from Milwaukee.
Isaiah Furquan "My name is Isaiah Furquan. I have been a spoken word artist for the past 9 years of my life. In those years I have been blessed enough to perform on many stages from Milwaukee, to D.C., to the Superdome in Louisiana and many more in between. I have also been on teams competing at Louder Than a Bomb and Rustbelt regional poetry Slams. Through Still Waters Collective, I have coached high school teams in the slam league for two years. I write to bring clarity about life's situations to others and myself, through stories that only I can tell the way that I do. That is not to say that my version is best, just that it is unique and I try to find the way to convey my thoughts so that they can be as transparent to you as they would if they were your own."
Elisa Gabbert is the author of The Self Unstable (Black Ocean, 2013) and The French Exit (Birds, LLC, 2010), as well as several collaborative works co-written with Kathleen Rooney, most recently the chapbook The Kind of Beauty that Has Nowhere to Go (Hyacinth Girl Press). She lives in Denver. Follow her on Twitter at @egabbert.
Louisa Loveridge Gallas, a Milwaukee writer and counselor, has been a member of The Wisconsin Arts Board Artist in Residence Program. Recently her book The Wizard's Dream, was a 2011 Finalist for the Eric Hoffer Book Award.
Hannah Gamble is the author of Your Invitation to a Modest Breakfast, selected by Bernadette Mayer for the National Poetry Series 2011, and published by Fence Books in 2012. She is currently working on her second book of poems. Her work has appeared in or is forthcoming from POETRY, Black Warrior Review, Court Green, Southern Indiana Review, and a chapbook from coldfront magazine featuring readers' favorite poetry collections of 2012.

Jenie Gao is an artist from Milwaukee.

Russell Gardner, Jr. grew up on a central WI farm, lived in many states as an adult, and is back in Wisconsin. Writing poetry (and prose) since college, he also does mixed media visual art and helped originate and then coordinate the Epidemic Peace Imagery project featured in Free Verse #99/100.

Keith Gaustad has never won a single poetry contest. He applied to a graduate program once and was even accepted but not awarded a TAship and couldn't afford to go. That's why he's still in Milwaukee making Burdock Magazine, hosting an internet radio show called Burdock Radio, promoting a poetry and music series called Burdock Presents and publishing chapbooks on Teppichfresser Press.
Gerald George's uncle ran a general store in Wisconsin near a lake in Waupaca where Gerald fished, swam, and roamed in the woods in the summer on vacations. Many years later (in 2010) he won the Donn Goodwin prize, given in Milwaukee, for writing "which best reflects Irish or Irish-American poetic tradition."
Carmen Germain grew up a free-range child on the outskirts of Black River Falls. Cherry Grove published These Things I Will Take with Me, and work has appeared in New Poets of the American West, The Madison Review, and Natural Bridge, among others.
Greg Gordon lives in Waunakee, Wisconsin. He works as a computer programmer in Madison and sings songs at the State Capitol on his lunch hours. He blogs as Giles Goat Boy at dailykos.com.
Taylor Graham's ties to Wisconsin include a cousin in Wonnewoc, helping instruct at a search-and-rescue dog school in Osceola, and appearances in Verse Wisconsin. Otherwise, she lives in the California Sierra with a husband, a dog trained for SAR, an untrainable cat, and four sheep.
Shaquille "Feathersboy" Grandberry  A Brew City rug rat, Shaquille is the product of a brokenness and opportunity. He started writing in 5th grade and, ultimately, attended Milwaukee High School of the Arts as a Creative Writing major. There, he competed in the High School Slam League of Still Waters Collective and worked his way up to co-captain for his school's team.  Now, Shaquille uses art as a tool to bleach the sky neutral and uplift all of us who call the horizon home.  He believes he is many things:  artist, poet activist, performer, king of hearts, listener, mentor, rusty spade and healer. As a Still Waters alumni, Shaquille passes this torch to teens traveling the very routes he once did. Initially, Shaquille first picked up the craft of writing as a ways to connect with himself, but found within him the fire to inspire others. 
Kelsey Gray is a poet from Racine.
David Gross lives on a small farm in the foothills of the Illinois Ozarks. His most recent collection of poems Pilgrimage is available from Finishing Line Press or at Amazon.
Anonymous Gump is a pseudonym.
Adam Halbur is a native of Wisconsin who has lived in Japan on and off for the past 15 years. His poems Poor Manners (Ahadada 2009) was selected for the 2010 Frost Place residency.
Glenn Halak started writing poetry and painting very early, inspired by his great-grandmother's poetry and painting. He loves images that carry him up into the dark, to paraphrase Tomas Tranströmer. He's had a book of poems published by a defunct online publisher, writerswebpress, back in 1998 and has had poems published over the years, three children's books, some plays produced and lately two one-acts published, and some short fiction as well.
Lane Hall is a multi-media artist, writer and professor in the Department of English at UW-Milwaukee, where he teaches courses on modernist avant-garde movements, activism and cultural resistance. He has been active in the recent political struggles in Wisconsin, and has written extensively about artistic activism. He was a founding member of the Playground Legends PAC which focussed on voter enfranchisement in some of Milwaukee's African American neighborhoods, and has more recently spearheaded the Overpass Light Brigade, along with artist Lisa Moline and activist Joe Brusky, which is a direct action group aimed at DIY political messaging, visibility, and the creation of community through the power of play.
Miriam Hall is a poet, writer and photographer living in Madison, WI. She was born and raised in Appleton, WI, and has traveled large portions of the world in between living in one or the other of these places. She can be found online at www.herspiral.com.
Frederik Hamel came from France to study theatre and now makes Los Angeles his home. He has appeared in films such as "Bridesmaids" starring Kristen Wiig, "Life Tracker" starring Matt Dallas, "Rominus" with Ed Asner and Faye Dunnaway, And "Surface Sensible" by French production team Forge. He has performed in professional theatre around the country and as a voice over artist he has worked for Sony Playstation, windows phone, windows 7, and Energizer, among others.
Morgan Harlow's poems and other writing have appeared in Washington Square, Seneca Review, The Tusculum Review, The Moth, Blackbox Manifold and elsewhere. Her debut poetry collection, Midwest Ritual Burning was published in 2012. She is a graduate of the University of Wisconsin-Madison and holds an MFA from George Mason University.
A native of Serbia, Dusan Harminc recently moved from Madison to Saint Paul, where he lives with his wife and son. Dusan has made six short films, edited a feature-length documentary called Hempsters, shot and produced the protest time-lapse video Tax the Rich, and worked on a number of commercial projects as cinematographer, director, editor, and producer.
Roberto Harrison's books include bicycle (forthcoming from Akrilica Press), Os (subpress, 2006), and Counter Daemons (Litmus Press, 2006). His latest of many chapbooks is Bridge of the World (cannot exist, 2011). With Andrew Levy he published and edited Crayon magazine from 1997 to 2008. He also publishes and edits the Bronze Skull Press chapbook series. He lives and works in Milwaukee with his wife, the poet Brenda Cárdenas.
Matt Hart is the author of five books of poetry, most recently Sermons and Lectures Both Blank and Relentless (Typecast Publishing, 2012) and Debacle Debacle (H_NGM_N Books, 2013). A co-founder and the editor-in-chief of Forklift, Ohio: A Journal of Poetry, Cooking & Light Industrial Safety, he lives in Cincinnati where he teaches at the Art Academy of Cincinnati and plays in the band TRAVEL.
Callen Harty has a long career as a community activist. As a youth he co-founded Young People Caring, a youth group dedicated to helping the Shullsburg, WI community. In 1982 he was a co-founder and charter member of the University of Wisconsin's first LGBT group, the 10% Society. He was also a co-founder and the first Artistic Director of Madison's Proud Theater, a queer youth theater group that has been creating art out of the experiences of queer youth since 1999. He served in the late 1990's on the Dane County Coordinated Response to Domestic Violence's Same-Sex Domestic Violence Task Force. From 2005 to 2010 he was the Artistic Director of Broom Street Theater, Madison's alternative theater that produces local and original works. He is currently the Artistic Director of Proud Theater-Milwaukee. In addition to writing more than 20 produced full-length plays, he is a published free-lance writer and photographer. His first book, My Queer Life, was published in late December.

Judith Harway's first work of memoir, Sundown, will be published by Branden Books in late 2014. She is also the author of three collections of poetry: Swimming in the Sky (forthcoming from Finishing Line Press), All That is Left (Turning Point Books, 2009) and The Memory Box (Zarigueya Press, 2002). She is Professor of Writing at Humanities at the Milwaukee Institute of Art and Design, and two-time recipient of the Wisconsin Arts Board literature fellowship.
Jerry Hauser has published 17 chapbooks in recent years and has published many more poems in journals of poetry and literature over a 25-year period. Currently he is finishing a book of poems under the title of A Stir of Seasons.
Kelly Hayes is a community organizer and nonviolent direct-action trainer in Chicago, Illinois. During the last year, she has taught in Chicago, Boston, Kalamazoo, and on Vashon Island in Washington. In 2013, Kelly helped develop the Chicago chapter of the Overpass Light Brigade and played a role in organizing Occupy Rogers Park's Youth NVDA Project. In the coming year, she plans to find a hammer that she can use to smash patriarchy.
Jim Hazard helped to found the Creative Writing program at UWM and mentored several generations of writers and poets. His books include Look Both Ways and New Year's Eve in Whiting, Indiana among others. He played cornet in several bands including a brief stint in the Shrine Circus band. Burdock III Hazard was a mini festschrift for Jim upon his retirement from full time teaching.
Susan Hering writes, "Whenever I'm asked to write a bio, I wonder whether my poems, plays and paintings don't speak clearly. I live in Madison now, after spending most of my adult life out West, and here you have to make your own sunshine. For that, it's nice to be able to whittle an occasional poem or elucidate oils onto canvas, so that's what I do."
Ronnie Hess' poetry has appeared in several publications, including Alimentum, Arbor Vitae, and Wisconsin People & Ideas. She is the author of a chapbook, Whole Cloth: A Poem Cycle (Little Eagle Press, 2009), and a culinary travel guide, Eat Smart in France (Ginkgo Press, 2010).
Cynthia Marie Hoffman is the author of Sightseer, winner of the Lexi Rudnitsky First Book Prize in Poetry. Her second collection, Paper Doll Fetus, is forthcoming from Persea Books in 2014. Cynthia has been a Diane Middlebrook Poetry Fellow at the Wisconsin Institute for Creative Writing, the recipient of a Wisconsin Arts Board Individual Artist Fellowship, and a Director's Guest at the Civitella Ranieri Center in Italy. Her work has appeared as an Intro Feature in Pleiades, an internal chapbook in Mid-American Review, and in Fence, Crab Orchard Review, The Journal, and elsewhere.
Recently retired Forester and Vietnam veteran, Rick Hokans spends time writing poetry, taking photographs and visiting friends and family. He has read with Wisconsin Poet Laureate Max Garland and has photography featured in Burdock 12/12/12/12 and Burdock the 13th. Learn more about him or contact him here: https://www.artsinmilwaukee.org/profiles/1275/
James Horton, Sr. lives in Madison.
James Horton, Jr.is a student at Memorial High School in Madison.
Ryan Hurley is an educator, writer, community organizer and currently the Program Manager for an arts education organization in Milwaukee. Ryan is a member of four National Poetry Slam teams and has been featured in multiple national publications including The Progressive, Burning Word, Dream of a Nation and Positive Impact Magazine.
Jennifer Ruth Jackson can't draw or act so she writes poems and short stories. Her work has been published in Star*Line, Flashes in the Dark, and Kaleidoscope Magazine. When she's not writing, you can catch her playing video games or making jewelry. She lives in Wisconsin with her husband and their houseplant, Hubey. Visit everythingitntales.blogspot.com.
Marco Jaimez of Mexico City is Sinking is from Racine.
Mike James lives in Douglasville, Georgia.
Derek Johnson lives in Madison.
Jim Johnson is the former Poet Laureate of Duluth, MN.
K. Johnson-Bair works with words and poetry. She is the author of 400 Saturdays: An Anthology of Vinyl Folklore.
Adrianne Kalfopoulou is the author of two collections of poetry and chapbooks, most recently Passion Maps (Red Hen Press 2009); her forthcoming collection of essays, Ruin, Essays in Exilic Life, will be out in September 2014. She is Associate Professor at Hellenic American University in Athens, and has taught in NYU's Creative Writing Program and at the University of Freiburg.
Martha Kaplan has published with Branch Redd Review, Blue Unicorn, Hummingbird, Verse Wisconsin, Hospital Drive, Möbius The Poetry Magazine, and Feminist Collections: A Quarterly of Women's Studies Resources, among others. She was the 2011 winner of the Dr. Zelda Mapp Robinson Award, two Editor-in-Chief's Choice Awards, and was nominated for a Pushcart Prize in 2012.
John Kaufman's poems have appeared in Kentucky Poetry Review, The Progressive, Plains Poetry Journal, Long Island Quarterly, the anthology Poems and Pictures of Long Island, and other publications.

Philomena Kebec is an enrolled member of the Bad River Band of Lake Superior. She works as an attorney for the community, concentrating on child safety, land recovery and environmental protection. She is guided by the belief that grassroots community empowerment is key to reestablishing balance.
Dasha Kelly is founder and director of Still Waters Collective, a Milwaukee-based outreach initiative utilizing the transformative power of the written and spoken word. Dasha has performed and delivered workshops to writers, youth, educators, co-eds, executives, inmates and artists throughout the U.S.  She is also an HBO Def Poetry alum. As a poet and novelist, Dasha's writings have appeared in anthologies, text books, magazines and online.  Her latest collection of work, Call it Forth is available through Penmanship Books.  Her second novel will be available through Curbside Splendor Publishing in spring 2015.
Nicole Kennedy born and raised in Milwaukee. At the age of 14, poetry became a new outlet for her and a year later she joined Riverside University High School's poetry slam team. Niko is known for writing about issues of poverty, racism and the importance of leadership. "After joining the Wisconsin debate team, and competing against six states in Indiana. I realized the power of words" says Niko. Niko has performed for Usher, Donna Brazile & local Jazz bands. As a sophomore in college, Niko continues to perform locally and facilitate poetry and oil painting workshops with middle and high school students.
Daniel Khalastchi is a graduate of the University of Wisconsin-Madison and the Iowa Writers' Workshop. He is the author of Manoleria (2011), winner of the Tupelo Press First Book Prize, and his poems have recently appeared or are forthcoming in a variety of journals, including Colorado Review, Kenyon Review, Iowa Review, jubilat, Denver Quarterly, 1913: A Journal of Forms, Court Green, Columbia Poetry Review, and Thermos. Daniel has taught at Augustana College and Marquette University, and he is currently the Associate Director of the University of Iowa's Frank N. Magid Center for Undergraduate Writing. He lives in Iowa City where he is also the co-editor of Rescue Press. His second collection, Tradition, is forthcoming from the McSweeney's Poetry Series in spring 2015.
Maureen Kingston is an assistant editor at The Centrifugal Eye. Her poems have appeared or are forthcoming in Blue Earth Review, Gargoyle, Gutter Eloquence Magazine, The Hamilton Stone Review, Sleet Magazine, Stoneboat, Stone Highway Review and Terrain.org. Recent prose pieces have been nominated for Best of the Net awards and named to Wigleaf's Top 50 (Very) Short Fiction list.
Rauan Klassnik/Paula Cisewski was born on a Megabus and spent its youth admiring Wisconsin columns and narwhal statues. One afternoon it read to itself in an empty bookstore. Bifurcated, it is the author of Upon Arrival, Holy Land, Ghost Fargo, and The Moon's Jaw.
Becca Klaver is the author of the poetry collection LA Liminal (Kore Press, 2010) and several chapbooks, including Nonstop Pop (Bloof Books, 2013) and Merrily, Merrily (Lame House Press, 2013). She attended the University of Southern California (BA) and Columbia College Chicago (MFA) and is currently a PhD candidate in English at Rutgers University, where she's writing a dissertation on late-20th-century U.S. women's poetry and everyday life. With Hanna Andrews and Brandi Homan, she co-founded the feminist poetry press Switchback Books. Born and raised in Milwaukee, WI, she now lives in Brooklyn, NY.
Timothy Kloss curates and hosts Poets Monday every week at Linneman's Riverwest Inn. Every week he paints a portrait of the featured poet as they recite their work. He travels almost everywhere with a sketch book. He can recite from memory Shakespeare, Dylan Thomas and Chuck Phillips among others. He has work in Burdock III Hazard and Burdock's 9th.
Anjie Kokan's office window overlooks Main Street where she can take in a glimpse of the village at any given time. She thanks her family, friends and community for inspiring her writing. Anjie also hosts a blog with writing prompts to energize writers of all genres at promptsforwriters.blogspot.com.
Virginia Konchan's poems have appeared in Best New Poets, The Believer, The New Yorker, and The New Republic, her criticism in Workplace: A Journal for Academic Labor, Quarterly Conversation, Barzakh Magazine, and Boston Review, and her fiction in StoryQuarterly and Joyland, among other places. Co-founder of Matter, a journal of poetry and political commentary, Virginia is pursuing her PhD in the Program for Writers at the University of Illinois at Chicago.
Michael Kriesel's poems have appeared in North American Review, The Progressive and Rattle. He's written reviews for Small Press Review andLibrary Journal, and has won the WFOP Muse Prize, the Lorine Niedecker Award from the Council for Wisconsin Writers, and the Wisconsin People and Ideas John Lehman Poetry Prize. Books include Chasing Saturday Night (Marsh River Editions); Feeding My Heart To The Wind and Moths Mail The House (sunnyoutside press). He is President of the Wisconsin Fellowship of Poets (WFOP).
A Wisconsin native, C. Kubasta attended Wells College and received an MFA in poetry from The University of Notre Dame. She likes to think of her poetry as a hybrid of creative and critical work, and makes extensive use of excerpted text, producing metatextual poems that engage the reader in questions of language, gender, and memory. Her chapbook, A Lovely Box, was published by Finishing Line Press in 2013. Her poems and translations have appeared in numerous journals, including So To Speak, Stand, The Spoon River Poetry Review, Verse Wisconsin, and The Notre Dame Review. She currently teaches English and Gender Studies at Marian University, in Fond du Lac, Wisconsin. She lives with her partner John, cat Cliff, and dog Ursula.
Alice Ladrick is originally from Cincinnati, Ohio, where most of her family remains. She attended Miami University for her BA and an MA in English through a combined program. Right now she's at Notre Dame in South Bend, IN (or will be until June) finishing up an MFA in Creative Writing. Alice has work coming up in issues of Vector and Word Riot, and you can find other poems online in Radioactive Moat and a few other spots.
Matthew Laffrade's work has appeared or is forthcoming in numerous publications including The Coe Review, Requiem Magazine, The Rusty Nail, Hitherto, and the Wilderness House Literary Review. He is also the recipient of the University of Toronto's Harold Sonny Ladoo Book Prize for his novella Past Present. He currently resides outside of Toronto, Canada.
Jackie Langetieg's chapbook, White Shoulders, was published in 2000. She received the 1999 Excellence in Poetry award from the Wisconsin Academy of Sciences, Arts & Letters, and was co-editor of the 2004 Wisconsin Poets Calendar. She has published three other books.
Kristin LaTour is a poet, professor and person living in Aurora, IL. She travels imaginatively and literally. She published and co-edited Turn Up the Volume, a chapbook of poems to support the Solidarity Song Alongs at the Wisconsin Capitol.Her latest chapbook, Agoraphobia, is available at Dancing Girl Press. Her poems can be found online and through her website, www.kristinlatour.com.
Estella Lauter is Professor Emerita at UW-Oshkosh and lives in the Door Peninsula. Her first chapbook, Pressing a Life Together By Hand (2007) appeared in the New Women's Voices series from Finishing Line Press, and was nominated for two Pushcart prizes. The Essential Rudder: North Channel Poems was released by FLP in 2008. Her poem "Gaza, January 2009" tied for first prize in the 2009 Barbara Mandigo Kelly Peace Poetry Contest; it appears on www.wagingpeace.org.
Janet Leahy's most recent collection of poetry is Not Your Mother's Classroom. She participates in Margaret Rozga's poetry class at UW-Waukesha and in several critique groups. She serves on the board of the Wisconsin Fellowship of Poets.
Jane Lewty is the author of Bravura Cool (1913 Press, 2013) and is currently a professor of English at the University of Amsterdam.
Emilie Lindemann is an assistant professor of English at Silver Lake College in Manitowoc, WI. She has two chapbooks from dancing girl press: Dear Minimum Wage Employee: You Are Priceless (2011) and The Queen of the Milky Way (2013). Emilie and her sister, Bethany Lindemann, run an art rock and performance poetry collective called Villainess.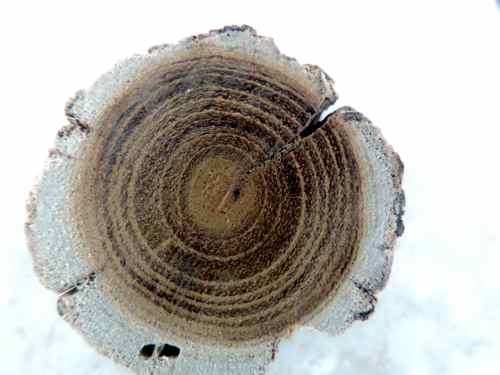 Enrico Lopez is Native American, Puerto Rican and Mexican. He was born in Chicago and raised on the LCO Indian reservation near Hayward, WI. He currently lives in Eau Claire.
Carrie Lorig is the author of the chapbooks, NODS. (Magic Helicopter Press), rootpoems (Radioactive Moat) w/Russ Woods, and Nancy and The Dutch (NAP) w/Nick Sturm. Her work has appeared in or is forthcoming from TYPO, Jellyfish Magazine, The Denver Quarterly, and other places. She co-runs the Our Flow is Hard reading series in Minneapolis, MN.
LynleyShimat Lys is a poet, playwright, and essayist living in Jerusalem. Lynley's mother grew up in Oshkosh and went to college in Wisconsin, and most of her side of the family lives there. Lynley also does social media work for H_NGM_N and tries to stay connected to the literary world online. Recent work appears in the chapbook Turn up the Volume: Poems about the State of Wisconsin, a project of Poets for First Amendment Protection, and in the journals Verse Wisconsin, Deep Water Literary Journal, Leaves of Ink, and Flashquake.
Naomi Marie is a songwriter from Racine.
Kyle McCord is the author of three books of poetry: Galley of the Beloved in Torment (Dream Horse Press 2009), a co-written book of epistolary poems entitled Informal Invitations to a Traveler (Gold Wake Press, 2011) and Sympathy from the Devil (Gold Wake, 2013). He has work featured in Boston Review, Denver Quarterly, Gulf Coast, Ploughshares, TriQuarterly and elsewhere. He's received grants or awards from the Academy of American Poets, the Vermont Studio Center, and the Iowa Poetry Association. He's the 2012 recipient of the Baltic Writing Residency. He is a co-curator of the Kraken Reading Series and co-edits iO: A Journal of New American Poetry. He is a teaching fellow in the PhD program in Creative Writing at the University of North Texas in Denton, TX.

Shane McCrae is the author of Mule, Blood, Forgiveness Forgiveness (forthcoming from Factory Hollow Press), and three chapbooks--most recently, Nonfiction. His poems have appeared, or are forthcoming, in The Best American Poetry, The American Poetry Review, Fence, Pleiades, LIT and elsewhere, and he has received a Whiting Writer's Award and a fellowship from the NEA. He teaches in the brief-residency MFA program at Spalding University.
Freesia McKee is a feminist from Milwaukee. Her words have appeared in the Huffington Post, Burdock 13, Painted Bride Quarterly, and other venues.
Petrovnia McIntosh is a social worker who enjoys exploring the world through poetry. Writing has been a part of her life since she was able to hold a pen. Originally from Queens, NY she now lives in Madison, WI with her partner and son.
Richard Merelman writes poems because language is the only medium through which he can hope to achieve beautiful expression. Poems of his have appeared in Main Street Rag and Measure. Recent poems have appear in Bumble Jacket Miscellany and Verse Wisconsin. He taught political science at the University of Wisconsin, Madison until 2001. His volume of poems, The Imaginary Baritone, was published in 2012 by Fireweed Press.
Tyler Mills is the author of Tongue Lyre, winner of the 2011 Crab Orchard Series in Poetry First Book Award (SIU Press 2013). A poet and essayist, her poetry has recently appeared or is forthcoming in Blackbird, the Believer, and the Boston Review, and her prose has appeared in the Robert Frost Review, and the Writer's Chronicle. She lives in Chicago.
Kathy Dodd Miner lives in Madison, where she pursues many paths, some on the land and some in the heart. She is a naturalist at the UW Arboretum and a multi-faceted volunteer. Her most interesting writing over the past year has taken the form of songs written for the Raging Grannies.
Oscar Mireles has been writing poetry for the past 25 years. He is the editor of two anthologies, I didn't know there were Latinos in Wisconsin: 20 Hispanic Poets (Focus Communications,1989) and I didn't know there were Latinos in Wisconsin: 30 Hispanic Writers (Focus Communications,1999) and the author of Second Generation (Focus Communications,1985). He has been the Principal/Executive Director of Omega School for the past nineteen years and is the father of four children, his greatest poems.
Brent Mitchell is a songwriter and musician from Kenosha.
Mark J. Mitchell's poetry has appeared in the anthologies including Good Poems, American Places (Viking/Penguin), and Zeus Seduces the Wicked Stepmother in the Saloon of the Gingerbread House (Winterhawk Press). He has three chapbooks available: Three Visitors (winner, 2010 Negative Capability Press International Chapbook competition), Artifacts and Relics (Folded Word Press, 2013), and Fishing in the Knife Drawer (Fowlpox Press, 2013).
Jennifer Morales is a poet, fiction writer, performance artist, and a member of the board of the Council for Wisconsin Writers. Her collection of short stories about race relations in Milwaukee will be published by University of Wisconsin Press in spring 2015.
A freelance writer, Matt Mullins has lived in Madison for over 16 years, coming to the Midwest from Seattle. Matt worked as a features reporter for the Wisconsin State Journal for five years, and for the last ten years has been writing about science and technology, food, and more. Matt has authored over 30 children's nonfiction books.
Gillian Nevers grew up in Milwaukee but has lived in Madison so long that she considers herself to be a native. She spends a fair amount of time in Italy visiting the boy who loved gelato so much he ended up moving there.
Cassie Nicholson is a trans* mother of two boys. She works as a Technology Support Designer for the Milwaukee Institute of Art and Design. She is currently exploring the field of Communication design. In addition to her creative problem solving skills, Cassie bakes a mean cheesecake. You can find her at blog.transynth.com.
The Nielsen Brothers are a band from Racine. Dan Nielsen writes poetry as well as songs.
Maaganiit Noodin received an MFA in Creative Writing and a PhD in English and Linguistics from the University of Minnesota. She is Assistant Professor in English and American Indian Studies and at the University of Wisconsin-Milwaukee. Her book Bwaajimo: A Dialect of Dreams in Anishinaabe explores the Anishinaabe language in literature. She has published poetry in numerous journals and magazines and sings with Miskwaasining Nagamojig (the Swamp Singers) a women's hand drum group whose lyrics are all in Anishinaabemowin. It is as a daughter, and for her daughters, that she continues to connect sounds in this space of Great Lakes. To see and hear current projects visit www.ojibwe.net online or the Facebook page Ojibwe.net where she and other students and speakers of Ojibwe have created a space for language to be shared by academics and the native community.
Robert Nordstrom is a poet, free-lance writer and school bus driver living in Mukwonago, Wisconsin. His most recent and worthy accomplishment is teaching a second grader that it's probably best she not lick the seat in front of her.
NOVA Middle and High School students ranging from 8th to 12th grade came together to write music from scratch and produce a music video with the H20 Peace Propaganda Project. Eighth grade student Armani Griffin says, "At first it was hard to come together, but once we figured out how fun it was, we really became one." The students spent an entire semester learning the process of recording a song and were thrilled to see their work culminate in a final project.
The November Criminals is a polka- hip hop group from Milwaukee.
Kevin Oberlin was born and raised in Michigan, writes in Ohio, and peregrinates through Wisconsin and Michigan's Upper Peninsula every summer to reconnect with Lakes Michigan and Superior. His chapbook, Spotlit Girl, won a Wick Poetry Chapbook Prize and was published by Kent State UP.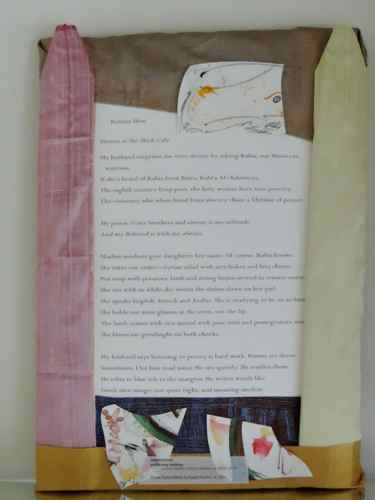 David O'Connell has an MFA in poetry from Ohio State University and recently published his first chapbook, A Better Way to Fall, winner of the 2013 Philbrick Chapbook Competition. His work has appeared in Columbia Poetry Review, Drunken Boat, Fugue, and Poet Lore, among other journals. He's also currently a associate editor for Barrow Street Books and a contributing editor for the Ocean State Review.
John Olski is a Library Service Associate for Brown County and a former adjunct instructor of college composition.
Daniela Olszewska is the author of four full-length collections of poetry and more than half a dozen chapbooks. She lives in Chicago with a Siamese cat named Bailey and a film scholar named Elle.

Caryl Pagel is the author of two books of poetry, Experiments I Should Like Tried At My Own Death (Factory Hollow Press, 2012), and Twice Told (H_NG M_N Books, 2014). Her essays have appeared in AGNI, Devil's Lake, Jacket2, The Mississippi Review, and Thermos. Caryl is the co-founder and editor of Rescue Press and a poetry editor at jubilat.

Sara Parrell's work has appeared in Crab Orchard Review, qarrtsiluni, Wisconsin People and Ideas, and she co-curates The Bridge Poetry Seriesat the Chazen Museum of Art. She was awarded first prize in the 2008 Poetry Center of Chicago's Juried Reading for her manuscript Psalms of New Orleans, and received the Leo Love Poetry Merit Award in 2012 from the Taos Writers' Conference. Sara is faculty at the University of Wisconsin-Madison School of Nursing, and a member of the Madison Metropolitan School District's mental health team.
Elmae Passineau has published three chapbooks, On Edge, Beloved Somebodies, and Things That Go Bump in the Night. She is currently a thinker, reader, friend, helper, feminist, and writer.
Soham Patel is the author of and nevermind the storm (Portable Press At Yo-Yo Labs) and Riva: a chapter (kitchen-shy press). She is a Kundiman fellow and her recent work has been featured or is forthcoming in CURA, The Volta, and Fact-Simile Editions. She is a PhD candidate in Creative Writing at the University of Wisconsin in Milwaukee.
Michael Penn II is a student at UW-Madison.
Edwin R. Perry is a multidisciplinary artist, curator and community organizer from the Midwest. he is the founding editor of plumberries press and his work has appeared in such places as Sawbuck, Cannot Exist, Burdock and others.
Bob Persons has lived in Wisconsin almost all of his life, writing poems, stories, and opinion pieces for 50+ years. Some of these are Wisconsin- specific, but virtually all have some tincture of his home state in them.
Kiki Petrosino is the author of two poetry collections: Hymn for the Black Terrific (Sarabande, 2013) and Fort Red Border (Sarabande, 2009). She teaches creative writing at the University of Louisville, where she is an Assistant Professor of English.
Gary M. Powell, fatherteacherman and Madison's Global Dad Poet, uses moonlight to guide his nightly swims under the ice of Lake Monona searching for openings. He's exactly half way through his life.
David Press lives in Milwaukee where he has taught, run an educational publishing company, sold battery-operated Santa Clauses, and authored six young adult nonfiction books on abolitionists, environmentalists, and such. These days, David writes genre busting micro novels, risky sequences of overlapping, contradictory and non linear nano episodes. Some of these may be read in Fiction Fix, Fringe, Crack the Spine, Cobalt, Burdock, Red Fez and elsewhere. Press also writes thirty minute, theater of the bizarre plays, most recently a one act about such luminaries as Marilyn Monroe, Dracula, and here, King Kong. He counts the Brothers Grimm, Bob Dylan, and David Milch among his posse of influencers. Visit languageliberationfront.com.
Zara Raab's latest books are Fracas & Asylum and Rumpelstiltskin, finalist for the Dana Award. Earlier books, Swimming the Eel and The Book of Gretel, evoke the rainy darkness of the remote North Coast. Her poems, reviews, and essays appear in Poetry Flash, Evansville Review, River Styx, Crab Orchard Review, The Dark Horse, and Poet Lore. She is a contributing editor to the Redwood Coast Review and Poetry Flash.
Nick Ramsey is the poet laureate of Racine county.

Monica Raymond is a playwright and poet, and her work has been recognized by the Massachusetts Cultural Council in both fields. Her play The Owl Girl, a parable about Israel/Palestine, won the Peacewriting Award, the Castillo Theater prize in political playwriting, and a Clauder Competition Gold Medal. A to Z won the 2011 Ruby Lloyd Apsey Award for plays about race. She has been a MacDowell Colony Fellow and a Jerome Fellow at the Playwrights' Center, and has taught writing and interdisciplinary arts at Harvard, CUNY, and the Boston Museum School. She works with CASA (Creative Action and Subversive Arts) at Occupy Boston, and is in her twelfth year of trying to live a carbon neutral life in Cambridge, Massachusetts.
W. A. Reed's poetry and short fiction have appeared sparingly in small press literary arts magazines and literary journals, most recently in Free Verse, Bare Root Review, Third Wednesday, and Blue Moon Literary & Art Review. He has published several chapbooks of poetry including Collected Poems: 1990-2009, and excerpts from an online daily blog (BUZSPEAK) documenting his struggle with prostate cancer. Poetry forthcoming in Plainsongs was selected as a 2013 Plainsongs Award Poem.
Rita Mae Reese is the author of The Alphabet Conspiracy. She has received numerous awards, including a "Discovery"/The Nation award. Currently she's working on a book about Flannery O'Connor entitled The Book of Hulga. Visit her at ritamaereese.com.

Andrea Reisenauer is a University of Wisconsin Green Bay student from the bratwurst-eating town of Sheboygan, Wisconsin. She will soon be graduating with majors in English and Spanish. In her free time, she enjoys traveling everywhere from the trails Wisconsin's state parks to the streets of Germany, both of which coincidentally involve bratwurst consumption.
Peace and environmental justice activist, poet Hippie Rick has performed at coffeehouses, on radio, and at many venues including the Austin International Poetry Festival. His self-published chapbook is Crossing Bridges Between Dark and Light. His poem "sing on" was originally published in Fall 2013 in the chapbook anthology Turn Up the Volume: Poems About the States of Wisconsin.
Read Ron Riekki's previous work in Verse Wisconsin 104, 106, 108, and 110. Riekki also edited The Way North: Collected Upper Peninsula New Works (Wayne State University Press), http://wsupress.wayne.edu/books/detail/way-north. Follow him on Twitter @RonRiekki. BLOG: rariekki.webs.com/upbooktourblog.htm.
Jenna Rindo lives in rural Pickett, WI with her family, Shetland Sheep, and a small flock of chickens. Her poems and essays have been published in Shenandoah, Crab Orchard Review, American Journal of Nursing, Sow's Ear, and other journals. She has work forthcoming in Moon City Review and Bellingham Review.
James P. Roberts is the South-Central Region Vice-President for the Wisconsin Fellowship of Poets. He has had several poetry collections published as well as numerous short stories and articles. This is his third appearance at a MMoCA poetry reading. He lives in Madison.
Richard Roe, a retired Legislative Analyst and Editor, began writing poetry in his mid-30s and has kept at it ever since. A preacher's kid who's lived in Ohio and New Jersey, he has a background in history and economics. His most recent book is Knots of Sweet Longing. His work has appeared recently in three anthologies: Writing by Ear: An Anthology of Writing About Music, Jukebox Junction USA, and River Poems.

Laura Romeyn grew up in La Crosse, Wisconsin. She is pursuing her MFA in poetry at Columbia University and is the Poetry Editor of Columbia: A Journal of Literature and Art.
Kathleen Rooney is a founding editor of Rose Metal Press and a founding member of Poems While You Wait. She is the author, most recently of the novel in poems Robinson Alone (Gold Wake, 2012) and her debut novel O, Democracy! has just been released by Fifth Star Press. She lives in Chicago. Her latest chapbook with Elisa Gabbert is The Kind of Beauty that has Nowhere to Go (Hyacinth Girl Press, 2013). Follow her @KathleenMRooney.
Mary C. Rowin won third prize in the 2013 Science Fiction Poetry Association contest, dwarf poem category. Her work also appears in Echolocations, Poets Map Madison.
Margaret Rozga served as managing editor of the chapbook anthology Turn Up the Volume: Poems About the States of Wisconsin. Her books include Though I Haven't Been to Baghdad. 200 Nights and One Day, and Justice Freedom Herbs (forthcoming).
Katarzyna Rygasiewicz is a poet from Racine.
K. Salem is a street artist and teacher who is living and studying in Chicago. She was raised in South Eastern Wisconsin, went to high school in Connecticut, and received her BFA from the Museum of Fine Arts, Boston, in conjunction with Tufts University. Other than painting and teaching, she spends her time obsessing over graffiti and poetry and history.
Jo Scheder grew up in Milwaukee and attended college and graduate school in Wisconsin. She conducted research and taught anthropology at the University of Hawai'i. Her work in Honolulu included documentary film, theater lighting design/direction, and community activism. She is emerita at UW-Madison. Her poetry appeared in Echolocations: Poets Map Madison.
G. A. Scheinoha thought about becoming a private detective, later, a bounty hunter. He never imagined he'd follow in his father's tracks; a series of blue collar jobs. Where their lives differed was instead of marriage and family, he wrote a million words over thirty years, some of which have recently appeared in Avocet, Bellowing Ark, Bracelet Charm, Echoes, Floyd County Moonshine and Verse Wisconsin.
Troy Schoultz is a lifelong Wisconsin resident. He is a lecturer at UW-Fox Valley. He was nominated in 2012 for a Pushcart Prize. He currently has work appearing in Midwestern Gothic and The Steel Toe Review His poems, stories, and reviews have appeared widely since 1997. He is the author of two chapbooks: A Field of Bonfires Sings (Wolf Angel Press, 1999) and Good Friday (Tamafyr Mountain Poetry 2005).
Robert Schuler has been writing persistently for fifty years. His fifteenth collection of poems, The Book of Jeweled Visions, was published by Tom Montag's MWPH Books, PO Box 8, Fairwater, WI 53931. Price: $12.50 plus $1.50 postage.
Nancy Scott is an artist and author of five books of poetry, as well as the managing editor of U.S.1 Worksheets, the journal of the U.S.1 Poets' Cooperative in New Jersey. Raised in Illinois, Nancy has had ties to Wisconsin from summer camp to college to lakefront property, which her family owned until recently and which has been the focus of numerous poems. www.nancyscott.net
Miona Grae Short is a native of the South Side of Chicago and is currently a freshman at UW-Madison in pursuit of an undergraduate degree in physics and astrophyiscs.
Shoshauna Shy is a member of the Prairie Fire Poetry Quartet. In May 2004, she founded Poetry Jumps Off the Shelf. Her poems have been published in numerous journals and magazines including The Seattle Review, Cimarron Review, The Briar Cliff Review, Rattle, Rosebud and Poetry Northwest. Her collection, What the Postcard Didn't Say, won an Outstanding Achievement Award from the Wisconsin Library Association in 2008. "The Story" appeared previously in Eclectica.
Anja Notanja Sieger, La Prosette. Anja is pronounced (ON-JUH) and 'Notanja' (not-ON-JUH). Anja is the person-conduit and Notanja is the spirit writing the letters. Both currently reside in Wisconsin, USA. Visit http://laprosette.com/.
Jessica Slavin was born a dairy farm girl but grew up to become a lawyer, a teacher, and a writer. After living in Seattle, Tennessee, California, and Minnesota, she has resettled in her home state and lives near Waukesha where she is a researcher and writer in the state court of appeals. She always loved reading and writing poetry but had writers' block for fifteen years beginning one day in law school when she realized no one else heard poems shouting from the lines of the cases and she decided to try to stop hearing them too. Recently she had a change of heart and started blogging the poetry she hears everywhere. She also writes haiku.

Noel Sloboda serves as dramaturg for the Harrisburg Shakespeare Company and teaches at Penn State York. Sloboda is the author of the poetry collections Our Rarer Monsters (2013) and Shell Games (2008) as well as several chapbooks. He has also published a book about the autobiographies of Edith Wharton and Gertrude Stein.
Danez Smith is a Cave Canem Fellow, Pushcart Nominee, Survivor & Black Queer from St. Paul, MN. Danez was featured in The Academy of American Poets' Emerging Poets Series by Patricia Smith & was a finalist for the 2013 Rattle Poetry Prize. Danez is the author of 'hands on ya knees', a chapbook published by Penmanship Books. His full-length collection, [insert] Boy, will be published in 2014 by Yes Yes Books. His writing has appeared or is forthcoming in Poetry Magazine, Ploughshares, Devil's Lake, The Cortland Review, Anti-, & elsewhere. Danez twerks with the best, has no time for the rest.
Thomas R. Smith lives in River Falls, Wisconsin, and is an instructor in poetry at the Loft Literary Center in Minneapolis. His most recent collections are Kinnickinnic (Parallel Press), and The Foot of the Rainbow (Red Dragonfly Press). In spring 2015 Red Dragonfly will publish a new book of poems, The Glory. Thomas posts blogs and poems on his web site at www.thomasrsmithpoet.com.
Molly Snyder is a senior writer at OnMilwaukee.com and the current Pfister Hotel narrator / writer-in-residence. Her writing has appeared in USA Today, Mothering Magazine, The Writer and more. She enjoys writing on-the-spot poems and haiku for strangers on her manual Royal typewriter.
Born in Milwaukee, Christofer Spencer is a freshly-plucked tenderfoot to the world of poetry, but not a stranger to the art scene. Honing his craft as a visual artist from a very early age Christofer, 20, has become a successful draftsmen and graphic designer. He's also begun to test his potential as a thespian, a challenge which has helped with his writing. He currently attends UW-Milwaukee, where he studies graphic design and theater.
Cynthia Spencer is the author of the chapbooks in what sequence will my parts exit (plumberries press, 2011) and Mercy (pitymilk press, 2013), co-author with Chelsea Tadeyeske of THERE EXISTS...(plumberries press, 2012), and co-author with Zoe Addison of &c.&c.&c.&c.&c.&c.&c.&c.&c, a hypertext project. (http://etcetcetcetcetcetcetcetcetc.tumblr.com) Some of her work has been published in Cannot Exist, gritty silk, Great Lakes Review, Burdock Magazine and Humble Humdrum Cotton Frock.
Sandy Stark has lived in Madison since 1969. Recently retired, she birds, tends prairies, and uses walking as another excuse to talk with her neighbors. Her first book, Counting on Birds, was published in 2010 by Fireweed Press.
Jeanine Stevens was raised in Indiana. Her mother was born and raised in Wisconsin. Her poems have appeared in Valparaiso Poetry Review, Tipton Poetry Review, and Pearl, among others. Her collection, Sailing on Milkweed, includes the poem, "Milwaukee," and will be published by Cherry Grove Collections.
William Stobb is the author of five poetry collections, including the National Poetry Series selection, Nervous Systems (2007) and Absentia (2011), both from Penguin Books. Stobb lives in La Crosse, where he teaches English at UW-L, works as Associate Editor for the Minneapolis-based literary magazine, Conduit, and serves on the Wisconsin Poet Laureate Commission.
Barton Sutter is the author of seven books, the most recent of which is The Reindeer Camps and Other Poems (BOA Editions, 2012). His poems have appeared in many magazines and in such anthologies as Sixty Years of American Poetry, Sound and Sense, and Strong Measures. He recently retired from the University of Wisconsin, Superior.
Heather Swan's poetry has appeared in The Cream City Review, Poet Lore, Iris, Basalt, Wisconsin People and Ideas, and others. Her chapbook The Edge of Damage was published by Parallel Press.
Richard Swanson is the author of two collections Men in the Nude in Socks and Not Quite Eden and a chapbook (Paparazzi Moments), from Fireweed Press. A frequent reviewer for Verse Wisconsin, he is also the Secretary of the Wisconsin Fellowship of Poets.
Chelsea Tadeyeske is the author of the chapbooks HEELDRAGGER (plumberries press, 2012) and TOTEM (plumberries press, 2013), co-author with Cynthia Spencer of THERE EXISTS...(plumberries press, 2012), proprietress of pitymilk press (pitymilkpress.wordpresss.com), and co-organizer of the Midwest Small Press Festival. Her work has been published in places such as Smoking Glue Gun, Everyday Genius, Burdock Magazine, OxMag, Drupe Fruits, Humble Humdrum Cotton Frock, and others. She is currently pursuing her MA in poetry at Miami University in Oxford, OH.
Australian-born Katrin Talbot's collection Freeze-Dried Love was recently released from Finishing Line Press, and her first collection, St. Cecilia's Daze, was published by Parallel Press. She has a forthcoming volume from dancing girl press entitled  noun'd, verb and has recently been nominated for two Pushcart Prizes in Poetry. A song cycle based on her poetry will be premiered in Toronto this year and she is Poet-in-Residence for Sound Ensemble Wisconsin this season.  She is a violist in the Madison Symphony Orchestra and once received enough prize money from a national poetry contest to fund a Dairy Queen run.
Dawn Tefft's poems have appeared in Witness, Fourteen Hills, and Sentence, among other journals. Her chapbook, Field Trip to My Mother and Other Exotic Locations, was published by
Mudlark. She recently earned a PhD in Creative Writing at University of Wisconsin-Milwaukee and currently works as a union organizer. Some of her favorite memories took place organizing
and participating in actions during the Wisconsin Uprising—so many beautiful bodies touching.
Paul Terranova lives with his wife and two sons in Madison, Wisconsin where he works as a community center director. Paul has worked as a youth organizer with immigrant youth, a tenant organizer in low income housing, a refugee job developer, a public action organizer with the United Farm Workers of America, a volunteer with children living on the streets of Cape Town South Africa, as well as most every job one could hold behind a counter.
After Len Tews' retirement as a biology professor at UW-Oshkosh, he took up writing poetry. He lived in Seattle for fifteen years but has now returned to Oshkosh where he is participating in the poetry scene in his home state. He has several chapbooks.
Guy Thorvaldsen teaches writing at Madison College, is a journeyman carpenter, and recently won the Wisconsin Fellowship of Poets 2013 Kay Saunders New Poet Award for the poem This Boy.
Steve Tomasko coughs, sneezes and occasionally does not burst into flames (he's never seen the point in spontaneous human combustion). Why did the surrealist cross the road? Fish.
Jeanie Tomasko's cats, when not sleeping, wish they could live inside the printer.

Alison Townsend has two books of poetry, The Blue Dress: Poems and Prose Poem and Persephone in America, which won the Crab Orchard Open Poetry Competition. She also has two chapbooks, And Still the Music and What the Body Knows. She has received a Pushcart Prize, a fellowship from the Wisconsin Arts Board, and the University of Wisconsin-Whitewater's Chancellor's Regional Literary Award, and publication in Best American Poetry. Recent essays are included in Brevity, Feminist Studies, Flyway: A Journal of the Environment, Quarter After Eight, Parabola, The South Dakota Review, Upstreet, and Zone Three, among others. She is an award-winning professor of English at the University of Wisconsin-Whitewater.
Jen Tynes is the founding editor of Horse Less Press. She is the author of two full-length books, The End Of Rude Handles (Red Morning Press) and Heron/Girlfriend (Coconut Books), and the author or co-author of about a dozen chapbooks, most recently Here's the Deal (Little Red Leaves Textile Series) and New Pink Nudibranch (Shirt Pocket Press). Her third full-length book, Trick Rider, is forthcoming this spring from Trembling Pillow Press. She lives in Western Michigan and, with Michael Sikkema, co-hosts Poetry & Pints, a monthly reading series.
Wendy Vardaman (wendyvardaman.com) is the author of Obstructed View (Fireweed Press), co-editor of Echolocations, Poets Map Madison, co-editor/webmaster of Verse Wisconsin (versewisconsin.org), and co-founder/co-editor of Cowfeather Press (cowfeatherpress.org). She is one of Madison, Wisconsin's two Poets Laureate (2012-2015). Twitter: @wendylvardaman. Tumblr blog: live art(s) art live(s).
Angie Trudell Vasquez is a poet, writer and activist originally from Iowa. Her poetry, essays and op-eds have appeared in print, online and on stage in the Pacific Northwest, the Midwest and internationally. She has self-published two books under her own label: The Force Your Face Carries and Love in War Time, both available at www.artnightbooks.com. "Poetry is like breathing for me. It is necessary to my very existence."
Jessica Vega Gonzalez: I am a joyful mess. The Bridge. My mother's daughter. A little abrasive. Not a very "nice" person. Nicaraguan. Spanish. Spanglish. A Womyn. Brown. A lot of Fire. Piano, ukulele, singing and swinging. Peace. Gratitude. Courage. Come, sit with me for a while. Check www.ktruschmusic.net for upcoming video performances of the song.
A National Endowment for the Arts Fellow, Martha Modena Vertreace-Doody is Distinguished Professor of English and Poet-in-Residence at Kennedy-King College, Chicago. She was twice a fellow at the Hawthornden International Retreat for Writers, Edinburgh, Scotland where Diehard published Second Mourning and Light Caught Bending, each winning Scottish Arts Council Grants. Her most recent book, Glacier Fire, is a winner of the Word Poetry Press Prize.
Lisa Vihos has two chapbooks, A Brief History of Mail (Pebblebrook Press, 2011) and The Accidental Present (Finishing Line Press, 2012). She is an associate editor of Stoneboat and an occasional guest blogger for The Best American Poetry digital.
Jenna Villanova is a senior at Carroll University. A 2013 Best of WI Undergrads for poetry, she currently participates in a cross-country verse exchange with HASTAC scholars. She is an Akron native.
Moisés Villavicencio Barras is a Mexican poet, fiction writer and co-founder of Cantera Verde, a magazine which has been one of the most significant literary publications in Mexico for the last twenty years. His first book of poetry May among Voices was published 2001. His poetry work has been selected for several Mexican anthologies, magazines and CDs. His children's book Urarumo (2005) was published and distributed for the Department of Education in Oaxaca México. He was the recipient of two Writing fellowships through the National Commission for the Arts in Mexico (1993-1994 and 1996-1997). His second book of poetry Light of All Times ( bilingual edition) was published in 2013 by Cowfeather Press.
Angela Voras-Hills earned her MFA at UMass-Boston and was a fellow at the Writers' Room of Boston. Her work has appeared or is forthcoming in Kenyon Review Online, Best New Poets 2013, Hayden's Ferry Review, and Linebreak, among others. She currently lives in Madison, where she teaches poetry workshops through UW Madison Division of Continuing Studies and Madison Public Library.  www.angelavorashills.com.
Catherine Wagner's most recent book is Nervous Device (City Lights, 2012). She lives in Oxford, Ohio and teaches poetry at Miami University.
Chelsea Wait bridges the worlds of art practice and academia, simultaneously studying community art projects and planning art works as collaborative interactions. Originating from rural Indiana, she's attracted to the blend of rivers and lakes, collaborative activism, and Midwestern urbanism in Milwaukee.
Nikki Wallschlaeger's work has been featured in DecomP, Esque, Word Riot, Spork, Likewise Folio, Horse Less Review, Storyscape Journal, Coconut ,The Account, (forthcoming) & others. She is also the author of the chapbook THE FROGS AT NIGHT ( Shirt Pocket Press) and the chapbook, I WOULD BE THE HAPPIEST BIRD (Horseless Press). She lives in Milwaukee, WI and you can reach her at www.nikkiwallschlaeger.com.
Ryan Walsh is the author of The Sinks (winner of the 2010 Mississippi Valley Poetry Chapbook Contest). His poems have appeared in Blackbird, Ecotone; FIELD; Forklift, Ohio; Narrative, and elsewhere. He currently lives in northern Vermont, where he is the Writing Program Director at the Vermont Studio Center, but his heart is in the Great Lakes.
Dan S. Wang lives in Madison, where he doesn't garden but does canoe. His rainy days are for letterpress, snowy days for writing, sunny days for social movements, and any day for making a buck.
Mike Weaver has been composing haiku for six years and has some success gathering credits in small press magazines. "Haiku is the breath of my imagination."

Ryan Wherley wrote the text for Unintimidated: Wisconsin Sings Truth to Power, a book primarly of photographs documenting the steely resolve of the citizens who have been singing their dissent over policies of the Walker regime since March 2011. He participates in the daily solidarity Sing Along and helps close the Capitol every weekday evening from 5:30 to 6:00 singing songs of resistance with friends.
Steven Wiig lives in the San Francisco Bay Area and enjoys night drives & a.m./talk radio. He was born in the U.P. and is an active member of the Screen Actors Guild. Follow him on twitter at @StevenWiig.
Mario Willis AKA Mario the Poet has published several chapbooks of poetry and has two cds of spoken word available. His most recent is titled Dont' Panic Be Awesome, available at mariothepoet.bandcamp.com. He blogs at mariothepoet.wordpress.com and co-hosts the internet radio show There Goes The Neighborhood on riverwestradio.com every Wednesday at 3:30PM. Connect with the show via Facebook.
Tired and retired from teaching and raising four kids, Cherise Wyneken turned to writing. She began by taking creative writing courses at South Florida universities. Selections of her prose and poetry have appeared in a variety of publications, two collections of her poetry, two poetry chapbooks, a memoir, novel, children's audiocassette, and a children's book.
Kathrine Yets is a graduate of UW-Whitewater.
Timothy Yu is a professor of English and Asian American Studies at the University of Wisconsin-Madison. He is the author of two chapbooks: 15 Chinese Silences (Tinfish Press) and Journey to the West (Barrow Street). He is also the author of Race and the Avant-Garde: Experimental and Asian American Poetry since 1965 (Stanford UP).