Editors' Notes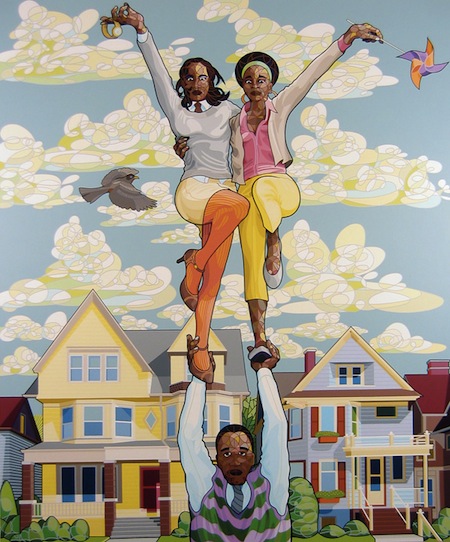 Summer, more than any other season, celebrates community. Framed by Memorial and Labor Days, studded with picnics, swimming pools, parks, bikes and barbecues, we gather with friends, neighbors, family, formally and informally, through the long days and lingering twilights.

As women poets, we both engage in multiple communities through our families, neighborhoods, churches, schools, and various volunteer and professional activities. As Poets Laureate of Madison, we engage more formally with the idea and fact of community than most poets do; poets as a breed have a reputation for being solitary figures. Popular imagination has us off, dreaming in our towers and attics, or wandering solo along drowsy rivers, lost in reveries.
But in fact, while writing a poem may be a solitary act, poets depend on community in multiple ways. We need readers, editors, and fellow writers. We need supportive friends and family members who are willing to provide us that attic space, that corner of time on a Saturday morning. We need bookstores, coffee houses, bars, libraries and other public places to congregate, meeting old friends and new alike. Poems are not written in a vacuum.
Community is a bristled, thistled collection of truths. It is our hope, as editors, poets, and now as the Poets Laureate of Madison, that our theme also encourages you to consider what communities you are part of and what role(s) you play within those communities, what communities you could be part of, and what communities you could help connect. What is a person's responsibility towards community? What is a poet's responsibility?
This issue features many brief essays by poets describing their various communities and community-oriented projects. The community-themed poems are excerpted from our recent partnership, the 2013 Wisconsin Poets' Calendar, published by the Wisconsin Fellowship of Poets, an organization that exists primarily to create community among poets across the state. And we like to imagine that the poems, both online and in the print version of Verse Wisconsin, form their own sort of community of voices which will thread its way through your summer days.
The Wisconsin Poets' Calendar was founded by Tom and Mary Montag in 1982. To learn more about the Calendar and the Wisconsin Fellowship of Poets, visit wfop.org. Or write: Gillian Nevers, 2022 Jefferson Street, Madison, WI 53711. To submit for the 2014 Wisconsin Poets' Calendar, visit WFOP's website for guidelines. The deadline is December 15. WFOP membership is not required.
We cannot overstate how excited we are to present these poems alongside the artwork of Reginald Baylor. It has been a pleasure to work with Mr. Baylor and Baylor Studio. We believe the paintings we have showcased in the Calendar and reproduced online in this issue, as well as his larger oeuvre, present a vision of life in Wisconsin that intrigues, stimulates, and challenges, which is what we hope this selection of poetry does as well.
This will be our last summer issue. Beginning in 2013, we will publish Verse Wisconsin only twice each year, in the fall and spring. This change will allow us to pay some attention to our press, Cowfeather, not to mention enjoy a few more summer evenings with our families and friends. As much as we're looking forward to publishing a few books each year, we will miss sending out this gift of verse and voice to you each midsummer. We hope that you find something here that you think is worth sharing with your community.
Thanks to Ramona Davis, CJ Muchhala, and Steve Tomasko for volunteer proofreading help in this issue. Lingering errors are, of course, the responsibility of VW's editors.