Contributors' Notes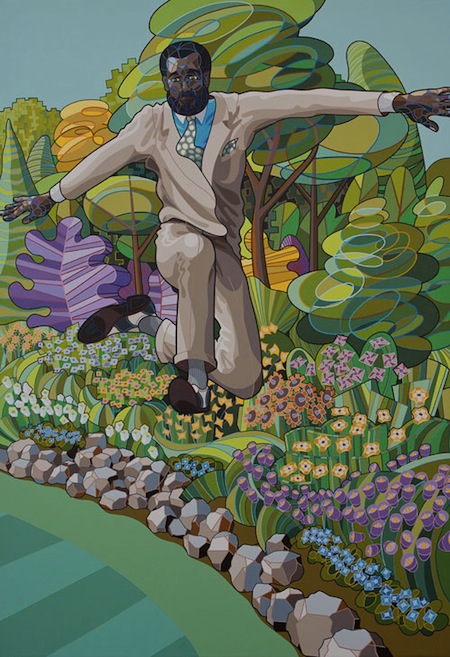 Marilyn Annucci is the author of two chapbooks: Luck (Parallel Press, 2000) and Waiting Room, which won the 2012 Sunken Garden Poetry Prize, selected by Tony Hoagland (Hill-Stead Museum, 2012), and is available through the author or the Hill-Stead Museum. Marilyn's work has appeared in various journals online and in print.  She is an associate professor in the Department of Languages and Literatures at the University of Wisconsin-Whitewater.
Linda Aschbrenner lives in Marshfield and is presently lost in the 1950s as she works on a book of family memories with her two sisters, Elda Lepak and Mavis Flegle.
Jan Aubrey studied Fine Arts at UW Milwaukee and presently resides in Milwaukee's inner city.
Christopher Austin is a writer living, working and writing in Milwaukee, where he lives with his wife, two children and two Labrador Retrievers.
Anne Bales writes with the Urban Echo Poets, creates haiku on bird walks in Olmsted parks, and enjoys writing about nature, family, and urban places.
Mary Jo Balistreri has been published in The Healing Muse, Crab Creek Review, The Tigers' Eye, the poetry issue of Passager,Verse Wisconsin,and Echoes to mention a few. Her book, Joy in the Morning was published by Bellowing Ark Press in 2008. She has just finished a second manuscript (maryjobalistreripoet.com).

Judy Barisonzi has been a Wisconsin resident since 1966, and she now lives among the lakes and woods of northwest Wisconsin. Semi-retired from teaching English at the University of Wisconsin Colleges, she gives workshops in creative writing and memoir writing, participates in several local writing groups, and publishes poems in local and national magazines.
Reginald Baylor attended the University of Wisconsin-Oshkosh (1984-88) where he was a sculpture major, but was encouraged tro pursue commercial art and art education. He returned to Wisconsin in 1998 and began exhibiting his own work in numerous galleries and museums in the Milwaukee area. Starting in 2007, he began to pursue his career as an artist full time. He current works from a studio in Milwaukee's Historic Third Ward. His open studio concept invites clients and the public into the space to interact and experience Reginald Baylor Studio for themselves. Learn more at www.reginaldbaylor.com.
Phyllis Beckman has self-published one book. She wrote a poem, then another and so forth, collected them in ring-bound notebooks, gifted them, sold them and so forth. Circulation: seventeen. So far.
Michael Belongie values his poet's niche of limestone quarry on Hiawatha Drive, overlooking Beaver Dam Lake; a contributing WFOP board member, he is a past Calendar editor and president of the Fellowship.
Margaret Benbow's poems have been published in many magazines, including Poetry, The Kenyon Review, The Georgia Review, The Antioch Review and others. They've appeared in anthologies such as Western Wind and The Journey Home. Her first collection, Stalking Joy, won the Walt McDonald First Book Award. Benbow has now completed a second book, Queen of the Dwarves. margaretbenbow.blogspot.com
F.J. Bergmann juggles adjectival phrases, slithers out from contractions, and saws infinitives in half. She is the editor of Star*Line (sfpoetry.com/starline.html) and the poetry editor of Mobius: The Journal of Social Change (mobiusmagazine.com).
David Blackey has lived in the La Crosse area since 1977. He is a retired attorney whose professional career entailed civil rights. He recently sat on the board of ACLU-WI. His children have left for the sunnier climes of CA but return frequently with his three grandchildren.
Kimberly Blaeser, a Professor in the English Department at UW-Milwaukee, teaches Creative Writing, Native American Literature, and American Nature Writing. Among her publications are three books of poetry: Trailing You, Absentee Indians and Other Poems, and Apprenticed to Justice, as well as the edited volume Traces in Blood, Bone, and Stone: Contemporary Ojibwe Poetry.
John Bolinger is an essayist, baby boomer who was born, raised and educated in Indiana. John taught high school English and French in northwest Indiana, for more than 40 years. Although he has retired to Colorado recently, John still summers in northern Wisconsin, a place that inspires his writing.
Jan Hasselman Bosman is a retired teacher, mother, involved grandmother, and the creator of Memories of Family, Friends, and Food, a scrapbook for preserving old family recipes.
Currently from Milwaukee, Peter Brooks, a UWM PhD Student, has lived in Wauwatosa, Waukesha, and Oshkosh; his passion for poetry found in friends and finds of each place.
Jeff Burt was born and raised in Wisconsin, in small towns, and spent several years in Adams County, graduated from the University of Wisconsin-Whitewater.
Sarah Busse is a co-editor of the 2013 Wisconsin Poets' Calendar, Verse Wisconsin and Cowfeather Press, and she and Wendy Vardaman are currently serving as the Poets Laureate of Madison as well. Once in a while, she still has time to write a poem. Her first full-length collection, Somewhere Piano, is due out from Mayapple Press in October 2012.
Brenda Cárdenas is the author of Boomerang (Bilingual Press, 2009) and From the Tongues of Brick and Stone (Momotombo Press, Institute for Latino/a Studies, 2005). Cardenas' work has appeared widely, including The Wind Shifts: The New Latino Poetry, RATTLE, Prairie Schooner, and most recently in the journal Pilgrimage and the anthology Brute Neighbors: Urban Nature Poetry, Prose and Photography.
Terri Carrión's poetry, fiction, non-fiction and photography have appeared in many magazines including The Cream City Review, Hanging Loose, Pearl, and most recently in the anthology, Continent of Light. She is also a translator and worked in collaboration with F.R Lavandeira and Loreto Riveiro on a trilingual Galician Anthology, (from Galician to Spanish to English). Most recently, Terri is assistant editor and art designer for Big Bridge online and co-founder of the global poetry movement 100 Thousand Poets for Change.
Robin Chapman's newest book is The Eelgrass Meadow, from Tebot Bach. She leads Poetry Camp week at The Clearing in Door County.
Ching-In Chen is the author of The Heart's Traffic (Arktoi Books/Red Hen Press) and co-editor of The Revolution Starts at Home: Confronting Intimate Violence Within Activist Communities (South End Press). She is a Kundiman and Lambda Fellow, part of the Macondo and Voices of Our Nations Arts Foundation writing communities, and has been a participant in Sharon Bridgforth's Theatrical Jazz Institute.
Nabin Kumar Chhetri is a Nepalese poet and a member of Scottish PEN. He graduated with a degree of M.Litt in Novel from the University of Aberdeen. He has awards from Italy, Israel and Nepal for his poems.
Lisa J. Cihlar's poems have been published in The South Dakota Review, Green Mountains Review, In Posse Review, Bluestem, and The Prose-Poem Project. One of her poems was nominated for a Pushcart Prize.  Her chapbook, "The Insomniac's House," is available from Dancing Girl Press and a second chapbook, "This is How She Fails," will be published by Crisis Chronicles Press in 2012. 
Lenore McComas Coberly served as president and credentials chair of WFOP. She was editor of the 1993 Calendar which featured Native American poetry. She is at work on a book of short fiction.
Cathryn Cofell serves on the Advisory Board of Verse Wisconsin. She writes, too; moreso in the past with five published chapbooks and a CD that combines her work with the music of Obvious Dog. She has lived in Wisconsin for all but three years when she tried to love and live in Colorado, both heinous mistakes now rectified.
Barbara Collignon is a retired French teacher currently working part-time as an interpreter and translator. Collignon grew up in Milwaukee, earned a Masters Degree in French from UW-Madison where she also studied Italian. She takes great pleasure in reviving her interest in Italian by auditing courses at UW-Milwaukee and writing for The Italian Times of The Italian Community Center of Milwaukee.
Kathe Davis retired 2008 from teaching at Kent State University, & now lives in a cabin in the Driftless. Publications: "A Wanderer Finds Home," WDRT (Viroqua) June, 2011; The 2009 Lunar Calendar; American Zen: A Gathering of Poets (2004); Fresh Water: Poems of the Rivers, Lakes, and Streams (2002); A Gathering of Poets (Kent State UP, 1992).
CX Dillhunt is the assistant editor of Hummingbird: Magazine of the Short Poem; he's a tutor for elementary school writers workshops in Verona, and an American Red Cross volunteer at the Veterans Hospital. He was named a Commended Poet by the Wisconsin Poet Laureate Commission in 2010.
Richard Dinges, Jr. has an MA in literary studies from University of Iowa and he manages business systems at an insurance company. Slant, Concho River Review, California Quarterly, Sunstone, and Miller's Pond have most recently accepted his poems for their publications.
Sadie Ducet is a pun, a smile, and a disappearing act.
Rebecca Dunham's most recent book of poems, The Flight Cage, was published by Tupelo Press in 2010 as an open reading selection. Her first book of poems, The Miniature Room, won the 2006 T.S. Eliot Prize and was published by Truman State University Press. She was the 2005-2006 Jay C. and Ruth Halls Fellow in Poetry at the Wisconsin Institute of Creative Writing, won the 2005 Indiana Review Poetry Prize, and has been the recipient of an NEA Fellowship in poetry. Her poems have appeared in many journals, including FIELD, The Antioch Review, AGNI, The Journal, The Iowa Review, Prairie Schooner, Colorado Review, and Crazyhorse. She is currently an Associate Professor at the University of Wisconsin-Milwaukee.
Karl Elder is Poet in Residence at Lakeland College near Sheboygan, where he also facilitates Sheboygan County's Mead Public Library Poetry Circle. His series of essays in response to prompts from Creative Writing Now appear online at http://www.creative-writing-now.com/language-poetry.html.
Thomas J. Erickson is an attorney in Milwaukee, Wisconsin. His chapbook, The Lawyer Who Died in the Courthouse Bathroom, will be published by Parallel Press in 2013.
Fabu was Madison's third Poet Laureate. She has two new publications: In Our Own Tongues, published by the University of Nairobi Press and African American Life in Haiku published by Parallel Press. Her website is www.artistfabu.com.
Patricia Fargnoli is a previous Poet Laureate of New Hampshire (2006-2009) and has published 4 books and 2 chapbooks. She's a retired psychtherapist and has had poems recently in
Harvard Review, Green Mountains Review, Poet Lore, and Poetry International.
Susan Firer has recent work in Visiting Dr. Williams: Poems Inspired by the Life and Work of William Carlos Williams (University of Iowa Press) and The Cento: A Collection of Collage Poems (Red Hen Press). She is at work on a new manuscript called Dear Baby Star, Dear Little Astronaut.
Kathryn Gahl is a dancer, performance poet, and registered nurse. A former farm girl, tour guide, waitress, teacher, reporter, and life model, she believes home cooking, chocolate, and sleep will solve the healthcare dilemma. web: kathryngahl.com blog: gahlstone.com
Louisa Loveridge Gallas, a Milwaukee writer and counselor, has been a member of The Wisconsin Arts Board Artist in Residence Program. Recently her book The Wizard's Dream, was a 2011 Finalist for the Eric Hoffer Book Award.
Rob Ganson is a poet from the shores of Lake Superior. He has published three volumes of poetry, as well as appeared in journals and anthologies. His writing tends to reflect themes of nature, place, and the human condition.
Max Garland is the author of two books of poetry, The Postal Confessions, winner of the Juniper Prize for Poetry, and Hunger Wide as Heaven, which won the Cleveland State Poetry Center Open Competition. He has received an NEA Fellowship for Poetry, a Michener Fiction Fellowship, a Bush Literary Fellowship, and fellowships from the Wisconsin Arts Board in both poetry and fiction.
Hanne Gault has been published in the Wisconsin Poets' Calendar, the Pulse and Free Verse. She won third prize in the Joanne Hirshfield poetry contest.
Carmen Germain grew up a free-range child in rural Wisconsin. Cherry Grove published These Things I Will Take With Me in 2008. New Poets of the American West has published her poem about the harrowing experience of sharing Wisconsin roads with deer at dawn and dusk.
Jessica Gleason has lived in Wisconsin for the past 17 years. She works as an English Instructor at Gateway Techinical College and an Assistant Professor at Colorado Technical University. The author of "Madison Murphy, Wisconsin Weirdo" is hard at work on her next installment of the Wisconsin Weirdos saga.
Suzi Godwin enjoys capturing the moment, event, or memory by writing in the haiku or tanka form. She has been published in the Calendar, Echoes, Fox Cry, and other publications.
Douglas Goetsch's books of poetry include The Job of Being Everybody (Cleveland State, 2004), winner of the CSU Poetry Center Open Competition, Nameless Boy (forthcoming) and four chapbooks. He is a recipient of fellowships from the National Endowment for the Arts and the New York Foundation for the Arts, a Pushcart Prize, the Donald Murray Prize, the Paumanok Prize, and numerous other honors.
Brent Goodman is the author of Far From Sudden (2012) and The Brother Swimming Beneath Me (2009), both from Black Lawrence Press. His work has appeared in Diode, Poetry, Zone 3, No Tell Motel, Barn Owl Review, and elsewhere.
Lauren Gordon's work has appeared in a variety of journals and magazines, including Scapegoat Review, Southern Hum, and Web Del Sol, and has been featured on Iowa National Public Radio. She has an MFA degree in Poetry from New England College, and a Bachelor of Arts degree from the University of Iowa.
David Graham has taught writing and literature at Ripon College in Ripon WI since 1987. He is the author of six collections of poems, most recently Stutter Monk (Flume Press), and an essay anthology co-edited with Kate Sontag: After Confession: Poetry as Autobiography (Graywolf Press).
Taylor Graham's ties to Wisconsin include a cousin in Wonnewoc, helping instruct at a search-and-rescue dog school in Osceola, and appearances in Verse Wisconsin. Otherwise, she lives in the California Sierra with a husband, a dog trained for SAR, an untrainable cat, and four sheep.
K. J. Hannah Greenberg took her M.A. at U. Iowa, a Big Ten rival of U. Wisconsin. Years later, she's still playing with words. Her newest books are A Bank Robber's Bad Luck with His Ex-Girlfriend, (Unbound CONTENT, Dec. 2011) a full-length collection of poetry, and Don't Pet the Sweaty Things (Bards and Sages Publishing, Mar. 2012), a compilation of seventy brief fictions.
Ray Greenblatt's poetry has been published in: The Art Times, East Hampton Star, Pennsylvania Seasons, Witness.
Barbara Gregorich's most recent titles are Sound Proof, an adult mystery set at a Midwest music festival, and Jack and Larry, the free-verse nonfiction story of Jack Graney and his bull terrier, Larry. She is a graduate of the University of Wisconsin and resides in Wisconsin part of every month.
John Grey has been published recently in the Talking River, Santa Fe Poetry Review and Caveat Lector with work upcoming in Clark Street Review, Poem and the Evansville Review.
Annette L. Grunseth is a freelance writer who is also passionate about camping, being outdoors and finding poems in the woods, in the city and in the eyes of people she meets. She has been published in Calendars since 1989.
Kenneth P. Gurney lives in Albuquerque, NM, USA with his beloved Dianne. He edits the anthology Adobe Walls which contains the poetry of New Mexico. His latest book is This is not Black & White. To learn more visit his website.
Joe Guszkowski grew up in Wauwatosa, WI, and has since re-located to Chicago for school.
For his first book of poems, Poor Manners (Ahadada Books, 2009), Adam Halbur was chosen the 2010 resident poet of The Frost Place, the Robert Frost homestead in Franconia, New Hampshire. His work has also appeared in the anthology Never Before: Poems about First Experiences (Four Way Books, 2005) as well as in various journals.
Phil Hansotia, a retired physician, happily settled in Door County these past seven years. He is a member of the Wallace Group of poets and one of a team caring for the Poetry Trail at Newport Park. In addition to the out-of doors and its scenic beauty, Door County is exceptional for its diverse interests and the delightful company that our neighborhoods provide. Poetry thrives here.
Morgan Harlow's poems, fiction, and other writing have appeared in Seneca Review, The Tusculum Review, The Moth, E·ratio, Leveler, and elsewhere. Her debut poetry collection, Midwest Ritual Burning, is published by Eyewear Publishing.
David L. Harris has always enjoyed reading and writing, and uses these now as a means of escape.
Judith Harway's books of poetry include All That is Left (2009) and The Memory Box (2002). Her work has earned fellowships from the Wisconsin Arts Board, the MacDowell Colony, and the Hambidge Center. She is on the faculty of Milwaukee Institute of Art and Design.
Matthew Haughton is the author of the chapbook, Bee-coursing Box (Accents Publishing). His poetry has appeared in a myriad of journals including Appalachian Journal, Now & Then, Still, Stirring, The Meadowland Review, and The James Dickey Review.
Jerry Hauser has published 17 chapbooks in recent years and has published many more poems in journals of poetry and literature over a 25 year period. Currently he is finishing a book of poems under the title of A Stir of Seasons.
Jim Hazard grew up in Indiana and the South Side of Chicago. Moved to Wisconsin in '63 and was a much-beloved and respected fixture in the literary community. He passed away in 2012 and is much missed.
Merle Hazard lived for many years in Wisconsin and loved every minute of it. She found her voice in Wisconsin and has tried to bring it along South with her when she needed to be closer to family.
Ronnie Hess' poetry has appeared in several publications, including Alimentum, Arbor Vitae, and Wisconsin People & Ideas. She is the author of a chapbook, Whole Cloth: A Poem Cycle (Little Eagle Press, 2009), and a culinary travel guide, Eat Smart in France
Claire Hughes is a writing major at Loyola University in Maryland. She has a strong interest in poetry.
Karla Huston is the author of six chapbooks of poetry, most recently, An Inventory of Lost Things(Centennial Press, 2009). A broadside is forthcoming from Page 5. Her poems, reviews and interviews have been published widely. Her poem "Theory of Lipstick," originally published in Verse Wisconsin #101, was awarded a Pushcart Prize.
As founding editor of Many Voices Press, Lowell Jaeger compiled Poems Across the Big Sky, an anthology of Montana poets, and New Poets of the American West, an anthology of poets from Western states. Recent poetry collections are Suddenly Out of a Long Sleep (Arctos Press, 2009) and WE, (Main Street Rag Press, 2010). The recipient of fellowships from the NEA and the Montana Arts Council, and winner of the Grolier Poetry Peace Prize, Jaeger was awarded the Montana Governor's Humanities Award for his work in promoting thoughtful civic discourse. He grew up in Wisconsin.
Russell Jaffe attended Beloit College in Wisconsin and he loves the state very much (especially Woodland Pattern in Milwaukee, maybe the best poetry bookstore of all time). It is easily accessible from Iowa City, where he currently lives. He teaches at Kirkwood Community College and edits the small poetry press Strange Cage (strangecage.org).
A native of Wisconsin, Nancy Jesse, like Houdini, has an insider's knowledge of milk cans. However, she's only acquainted with them through her family's herd of Holsteins, never attempting to escape from any padlocked ones. She did, however, escape to Madison where she magically landed a job teaching English at West High School. She finds the Houdini exhibition mesmerizing, showing him as the ultimate performance artist who may still be performing beyond the grave.
Joan Wiese Johannes was born near Horicon Marsh. Her poems have been widely published and won numerous awards. Her chapbook Sensible Shoes was the 2009 winner of the John and Miriam Morris Memorial Chapbook Contest sponsored by the Alabama Poetry Society. She lives in Port Edwards, with her poet husband Jeffrey.
Edith Cavey Johnson is a Wisconsin native, farm-raised. She taught in Wisconsin schools for 39 years and was married to Kermit for 64 years until his death in March 2011.
Poet Gary Jones lives with his wife of many years on Wisconsin's Door Peninsula where he enjoys reading, gardening, and silent sports. His verse has appeared most recently in Rosebud, Pearl, Verse Wisconsin, Knock, Peninsula Pulse, and Clutching at Straws. Jones, who is an award-winning poet, teaches poetry writing workshops for both high school students and adults.
Martha Kaplan lives in Madison, Wisconsin where sometimes cranes fly over her house. She has published with Branch Redd Review; Blue Unicorn, Hummingbird; Verse Wisconsin, and Möbius, The Poetry Magazine, as well as the WFOP calendar.
Karen Kelsay is the editor of Victorian Violet Press, an online poetry magazine. She also manages White Violet Press, a chapbook company that publishes formalist poetry. Some of her work has can be seen at The Hypertexts, The Raintown Review, Mezzo Cammin, The New Formalist, Grey Sparrow, String Poet, and Whale Sound.
Dion Kempthorne, English professor emeritus and former CEO/Dean at UW-Richland, lives in the woods. His poems have appeared in Wisconsin People & Ideas, Verbatim, the Calendar, The Capitola Review, Verse Wisconsin, and other places.
Karen Kerans grew up in central Illinois, a child of the prairie and farmland. Besides meeting poetry friends for inspiration and fun, she enjoys doing watercolors, and teaching kids about astronomy.
Bob Kimberly left Neenah in 1965 to move west, ending up in the Seattle area. In 2003 he joined a seniors' writing class in Bellevue, WA and has been writing poetry for himself, the class, and a few friends and family ever since.
Mark Kraushaar's work has appeared in the Hudson Review, Ploughshares, Alaska Review, as well as Best American Poetry. His collection, Falling Brick Kills Local Man was published in 2009 by the University of Wisconsin Press as winner of the Felix Pollak Prize. His most recent book, The Uncertainty Principle, won the Anthony Hecht Prize and was published by Waywiser Press in 2010.
Michael Kriesel's poems have appeared widely. He's written reviews for Small Press Review and Library Journal, and has won the WFOP Muse Prize, the Lorine Niedecker Award, and the Wisconsin People and Ideas John Lehman Poetry Prize. Books include Chasing Saturday Night (Marsh River Editions); Feeding My Heart To The Wind, and Moths Mail The House (sunnyoutside press).
John Krumberger's first collection of poems was published in 2008 by Backwaters Press, titled The Language of Rain and Wind. He lives in Minneapolis with his wife and works as a psychologist in private practice in St. Paul.
Lisa Kundrat received her MFA in poetry from the University of Wisconsin-Madison. She misses spending time at the arboretum, Helen C. White Hall, Edenfred, Glass Nickel Pizza, Avol's Books and Memorial Library. She currently lives in Minneapolis, Minnesota.
Jackie Langetieg has three books, White Shoulders (Cross+Roads Press), Just What in Hell is a Stage of Grief and Confetti in a Silent City (Ghost Horse Press). A fourth book, A Terrible Tenderness awaits publication. She lives in Verona, WI with two black cats and her son, Eric.
Barbara Larsen has been appointed Door County Poet Laureate for a 2-year term. Her mission: to raise county consciousness and appreciation of poetry.
Estella Lauter is Professor Emerita at UW-Oshkosh and lives in the Door Peninsula. Her first chapbook, Pressing a Life Together By Hand (2007) appeared in the New Women's Voices series from Finishing Line Press, and was nominated for two Pushcart prizes. The Essential Rudder: North Channel Poems was released by FLP in 2008. Her poem "Gaza, January 2009" tied for first prize in the 2009 Barbara Mandigo Kelly Peace Poetry Contest; it appears on www.wagingpeace.org.
Linda Lee (Konichek) loves poetry, horses, and Wisconsin. Living on a 114-acre farm in Eagle, she is surrounded by inspiration. Her illustrated book, Celebrating the Heart-Land, came out in 2009.
Norman Leer is Professor Emeritus of English at Roosevelt University, Chicago. He has published a critical study of Ford Madox Ford, a chapbook and two books of his own poems (I Dream My Father in a Song, and Second Lining, Mellen Poetry Press, 1992 and 1997), as well as poems and articles in several journals. In 1990, he received the Illinois Significant Poet's Award from State Laureate Gwendolyn Brooks. He and his wife Grethe live in Madison.
John Lehman is the founder of Rosebud magazine and the poetry editor of Wisconsin People & Ideas.
Although there is no denying that James Lenfestey is a resident of Minnesota and raised 4 Vikings fans here (his father rolling in his DePere grave), he was born and raised in DePere. He has published 4 collections of poetry, including SAYING GRACE: Wisconsin Poems by Marsh River Editions.
Lyn Lifshin has published over 120 books and edited 4 anthologies. Most recently: All the Poets Who Have Touched Me, Living and Dead; All True: Especially the Lies, and forthcoming from New York Quarterly Books: A Girl Goes Into the Woods. www.lynlifshin.com
Sandra Lindow recently won first prize in the 2011 WRWA Jade Ring Contest for humorous poetry. She lives on a hilltop where she teaches, writes, and edits. Presently she is hoping to teach rambling roses to ramble only in designated places.
Five of Karen Loeb's poems about China and adoption appeared, along with a short story, in Shifting Balance Sheets from Wising Up Press, and one of her China poems won a Muse prize from WFOP in 2011.
Marie Loeffler has published works of poetry in the Lilliput Review, Verse Wisconsin, The Journal of a Musician, Echoes, and the WFOP Museletter. She is a WFOP member. She's also a member of SCBWI and AllWriters' Workplace.
Austin MacRae's poetry has appeared most recently in 32 Poems, Atlanta Review, and Stone Canoe. He was a finalist for the Morton Marr Poetry Prize and nominated for a Pushcart Prize. He teaches English at Tompkins Cortland Community College in Dryden, NY.
Dennis Mahagin's work appears in Exquisite Corpse, PANK, 3 A.M., 42opus, Stirring, Juked, Night Train, The Nervous Breakdown, and many other literary venues. A chapbook of his poems, entitled "Fare" is forthcoming in 2011 from Redneck Press in conjunction with the website, Fried Chicken and Coffee, http://www.friedchickenandcoffee.com.
Freya Manfred's sixth book of poetry, Swimming With A Hundred Year Old Snapping Turtle, www.reddragonflypress.org, won the Midwest Booksellers' Choice Award for Poetry in 2009. Her poetry has appeared in over 150 reviews, magazines and anthologies. A new chapbook from Red Dragonfly Press was released in the spring of 2012.
Sonia Marroquin is the coordinator and facilitator for Nuestras Voces. She was born in Guatemala and moved to southern California when she was 3 years old. She became a student at the University of Wisconsin-Madison at the age of 18 and recently graduated in May 2012 with a BS in Human Development and Family studies along with Anthropology. She has been working at Centro Hispano for a year with Nuestras Voces and, most recently, Club de Pesca(Fishing Club).
Cory A. Masiak works as an editor at Alverno College, in Milwaukee. Personal interests include reading, hiking, birding, and botanizing.
Retired now, Bill McConnell joined his children in Colorado, (since they refuse to return to Wisconsin) where his time is largely taken up in caring for a son with disabilities. Still, he relishes "the carelessness of mundane days" (Michael Perry, Truck) as they come. The Rockies beckon, invigorate and mystify. And the deer and the antelope really do play.
Jeri McCormick, a Madison poet and long-time teacher of writing in senior centers and Elderhostel, recently co-edited Love Over 60: An Anthology of Women's Poems (Mayapple Press). Salmon Poetry in Ireland will publish her next book of poems.
Tim McLafferty lives in NYC and is a professional drummer. His poems have appeared or are forthcoming in Forge, The Portland Review, Talking River, Soundings East, and RiverSedge. Ongoing from July, he will be the cover artist for Forge.
Hope McLeod is presently a Staff Writer for the Bayfield County Journal in Ashland and a contributing writer to Wisconsin Trails and Home Education magazine. She's working on a chapbook with a grant from the Chequamegon Bay Arts Council. Hope worked most of her adult life as a professional musician, songwriter, and teacher. She lives in Washburn and is married to musician Bruce Bowers. They have one daughter, Yazmin, also a musician. Writing without a musical instrument is her second-half-of-life career.
Katherine Mead grew up in central Wisconsin, studied Geography at the University of Minnesota, and currently lives in St. Louis, MO.
Frankie Mengeling taught at Lourdes High School until 2000 and the Summer Institute of the National Writing Project at UW Oshkosh from 1998-2004. She was a member of the E-Team for the National Writing Project from 2000-2007. She lives on the only hill in Oshkosh with husband Marv, son Tom and cat Katrina.
Richard Merelman is a native of Washington, D. C. After receiving his Ph.D. in political science from Yale, he taught at several universities. From 1969 to 2001 he taught at the University of Wisconsin-Madison. His poems have appeared in Main Street Rag, Loch Raven Review, and Measure. Recent poems have appeared in Bumble Jacket Miscellany, Verse Wisconsin, Stoneboat, Danse Macabre and Common Ground Review, among others. His sonnet, "Me at 93 In Assisted Living," was awarded "special recognition" in the 2011 Helen Schaible International Shakespearean/Petrarchan Sonnet Contest.
Richard Merrill does not submit. Much. He has wandered around the edge of the poetry pool
self-teaching for years now. He desperately wants in but his truck driving gig stands in the
way currently. His work has appeared in Story Garden 7, Nighttrain, and Blue Collar Review.
He lives in Kenosha with his wife Melissa and a Brussels Griffon.
Karen Middleton writes when not teaching or walking the dog, and sometimes even then.
Jan Minich lives in Wellington, Utah, and also spends time on Superior's Apostle Islands each year. A former Western and American Literature and Creative Writing Professor, as well as Director of Wilderness Studies at the College of Eastern Utah/Utah State U, he is an emeritus professor, and has three poetry collections.
Middlewestern poet and essayist Tom Montag has lived in Fairwater, Wisconsin, since 1976 and is recently the author of Curlew: Home, Kissing Poetry's Sister, The Idea of the Local, and The Big Book of Ben Zen.
When Wilda Morris isn't with her grandchildren, she enjoys investing time with Wisconsin and Illinois poets. She now lives in Illinois and serves as President of Poets and Patrons of Chicago.
Richard Moyer is 81 years old, happy to be alive and able to write and appreciate poetry
CJ Muchhala grew up in northern Minnesota and as a child, made annual summer trips to Milwaukee to visit relatives. Much to her surprise, when she grew up she landed in metro Milwaukee, where she has now lived for more than the sum of her childhood years. Her poems have been widely published in various media and exhibited in art/poetry collaborations; she is also a Pushcart Prize fiction and poetry nominee with work most recently in Red Cedar 2011 and the anthology Verse & Vision 2.
Gillian Nevers has never lived anywhere but in Wisconsin. It's not that she lacks an adventuresome spirit, she just can't imagine living anywhere else. Well, she might move out of the state, if she could live on an ocean. Her poems have appeared in online and print publications including Millers Pond, Silk Road, Pirene's Fountain and Verse Wisconsin. In 2008, she won second prize in the Wisconsin Academy of Sciences, Arts and Letters Statewide Poetry Contest.
Dan Nielsen is a life-long resident of Racine, WI. His work has appeared in Susan Firer's Express Milwaukee Column, and Wisconsin Review, as well as Exquisite Corpse, Colorado North Review, North Coast Review, Contemporary Foreign Literature, among others.
June Nirschl believes life is a banquet of obsessions. When the peace of Door County flourishes, she immerses herself in poetry, books, and knitting. Sweet delights. And how good it is to share them.
Robert Nordstrom is a poet, free-lance writer and school bus driver living in Mukwonago, Wisconsin. His most recent and worthy accomplishment is teaching a second grader that it's probably best she not lick the seat in front of her.
Todd Norton is a Native American poet who lives and works in Appleton, Wisconsin.
Mary O'Dell's knowledge of Wisconsin consists merely of her best friend's husband's dentist, who lives somewhere there, and whom they visited there some years ago. But it does sound like a lovely, clean place to live.
David Oestreich now lives in Northwest Ohio with his wife and three children. His work has appeared in such online and print venues as Ruminate, Tar River Poetry, Eclectica, and Hobble Creek Review.
Mike Orlock is a retired high school teacher and basketball coach who splits his time between Chicago and Sturgeon Bay. He is married 37 years, father of two and grandfather of one.
Elmae Passineau has published two chapbooks, On Edge and Beloved Somebodies. She is currently a thinker, reader, friend, helper, feminist, and writer.
Bob Persons has lived in Wisconsin almost all of his 72 years, writing poems, stories, and opinion pieces for 50+ years. He's been published in Blue Fifth Review; Voices International; Tangent; Kaleidoscope; and elsewhere.
Darrell Petska is a Middleton, Wisconsin writer and free-lance editor in the field of adult education. He worked previously as senior editor for the UW-Madison College of Engineering.
After 35 years in Waukesha, Katy Phillips now lives in Milwaukee. Katy writes poetry and a children's chapter book from a 7th floor apartment overlooking the city. Her poems have been published in Free Verse, WFOP Poet's Calendar, Siftings from the Clearing, Hummingbird and Echoes. They can also be found in the anthologies, Empty Shoes, Cradle Songs, Love Over Sixty, and Voice and Vision from Gallery Q.
Jim Pollock writes poetry and prose and has just recently published a chapbook, Ashes and Sparks. He is in the final chapter of a memoir about his 30-year struggle to run in the Boston Marathon. He and his artist wife, Mary Ellen, spend their spare time visiting local ant colonies.
Christine Poreba, a native New Yorker, has a favorite cozy t-shirt from University of Wisconsin-La Crosse, where her uncle Stanley, whom she once visited in Milwaukee, went to school. She teaches English as a Second Language and is an Associate Poetry Editor for Apalachee Review. Recent work appears in The Southern Review, Alimentum, and The Sun.
Tony Press claims about 1000 days in Madison, another 360 in Janesville, and his son's birth certificate. He's also seen a home Brewers game in each of the last two years, though living close to the Pacific. His words can be found in JMWW; Rio Grande Review; BorderSenses; SFWP Journal; Toasted Cheese; Boston Literary; Qarrtsiluni; 34th Parallel; Contemporary Verse 2; Right Hand Pointing; Inkwell; Spitball; Quay; and others.
Norma Gay Prewett still has no slim volume of precious poems, but is working on being a promising old poet. She co-producers and writes for Mind's Eye Radio on WORT-FM in Madison. Her 2013 Calendar poem appears under the name Gay Davidson-Zielske.
Ester Hauser Laurence Prudlo is a UW alumna and the author of three children's books. She taught creative writing coures for UW Extension and MATC. A retured counselor, she and husband Tony spend summers in Fitchburg and winters in Montgomery, AL.
Summer Qabazard is a poet who grew up in Kuwait and now lives in Normal, Illinois, where she is a Ph.D student at Illinois State University. Her poem "All Hands Bury the Dead" appears in The University of Missouri-St. Louis's literary magazine, LitMag. She likes Wisconsin cheese.
Nancy Rafal uses Baileys Harbor as base for her poetic endeavors. Her red poetry van takes her to many gatherings of poets around and beyond Wisconsin.
Carl J. Rasmussen practices law in Madison. He was among the first poets to publish in the Madison Review.
Georgia Ressmeyer has twice won grants in creative writing from the Wisconsin Arts Board and is the author of two short novels. Her poetry has appeared widely in journals and magazines. Her chapbook, Today I Threw My Watch Away (Finishing Line Press, 2010), placed second in the WFOP's 2011 chapbook contest.
Liz Rhodebeck is a poet and freelance writer from Pewaukee, where she is active in the local arts community. She is co-editor of the project, "One Vision: A Fusion of Art and Poetry in Lake Country." She has recently published her third chapbook, What I Learned in Kansas from Port Yonder Press. See her website atwww.waterwriter.com.
Harlan Richards came late to his penchant for waxing poetic, beginning on his 56th birthday in 2010. Since then, he has had poems accepted or published in Samsara, Italian-Americana, Love's Choice, Alimentum, and other venues. You can read more of his poems, along with political essays, at betweenthebars.org\blogs\637.
Moira Richards lives in South Africa and hangs out here: http://www.darlingtonrichards.com and here: http://www.redroom.com/author/moira-richards. She, with Norman Darlington of Ireland, edits and publishes the annual Journal of Renga & Renku.
Charles P. Ries grew up in Sheboygan County where his ancestors homesteaded in 1830. His great-grandfather and grandfather were dairy farmers, and his father was a mink farmer. He is a founding member of the Lake Shore Surf Club, the oldest fresh water surfing club on the Great Lakes. His poetry, short stories, essays and articles have appeared in over 200 print and electronic publications.
Jenna Rindo's work has recently appeared in Crab Orchard Review and is forthcoming in Calyx, Crab Creek Review, and Blood and Thunder: Musings on the Art of Medicine. She lives in rural Wisconsin with her family, and small flocks of Shetland sheep and Rhode Island Red hens. She teaches English to Hmong, Kurdish, Vietnamese and Spanish students.
Dale Ritterbusch is the author of two collections of poetry, Lessons Learned and Far From the Temple of Heaven. He is a professor of English in the Department of Languages and Literatures at the University of Wisconsin-Whitewater.
Jeannie E. Roberts won first place in the Green Bay Symphony Orchestra's Music Alive statewide poetry contest. Her public readings include Weidner Center for the Performing Arts, Wisconsin Public Radio and other venues. A lifelong visual artist, she is also the author and illustrator of Let's Make Faces!, a children's book (www.RhymeTheRoostBooks.com).
Eve Robillard is a former children's librarian. She writes for both children and adults. Credits include two poetry chapbooks—everything happens twice (Fireweed Press) and when gertrude married alice (Parallel Press). Garrison Keillor has twice read poetry of Eve's on NPR's The Writer's Almanac. Eve's picture books are out of print, but she is expecting very good news from a publisher or two any day now.
Richard Roe, a retired Legislative Analyst and Editor, began writing poetry in his mid-30s and has kept at it ever since. A preacher's kid who's lived in Ohio and New Jersey, he has a background in history and economics. His most recent book is Knots of Sweet Longing. His work has appeared recently in three anthologies: Writing by Ear: An Anthology of Writing About Music, Jukebox Junction USA, and River Poems.
Nydia Rojas lives and writes poetry in Wisconsin, where she also enjoys spring, summer and fall and frowns on winter. Her work has been published in the Wisconsin Academy Review, International Poetry Review, and Revista/ Review Interamericana, in the anthology Between the Heart and the Land: Latina Poets in the Midwest and many other literary magazines. She is the author of the chapbook Stealing Daylight.
Michael Rothenberg is a poet, songwriter, editor and publisher of the online literary magazine, Big Bridge, and co-founder of the global poetry movement 100 Thousand Poets for Change. His poems have been published widely and his books include Man/Women, a collaboration with Joanne Kyger, The Paris Journals (Fish Drum Press), Unhurried Vision (La Alameda/University of New Mexico Press), Choose (Big Bridge Press) and My Youth As A Train (Foothills Publishing). His editorial work includes the selected poems of Philip Whalen, Joanne Kyger, David Meltzer and Ed Dorn (Penguin Books) and the Collected Poems of Philip Whalen (Wesleyan University Press).
Margaret Rozga is a lifelong resident of Wisconsin. Her book Two Hundred Nights and One Day features poems about the 1967-68 open housing marches in Milwaukee and was named an outstanding achievement in poetry for 2009 by the Wisconsin Library Association.
Chuck Rybak is currently an Assistant Professor of English and Humanistic Studies at the University of Wisconsin—Green Bay. His full-length collection, Tongue and Groove, was released in 2007 by Main Street Rag. Poems of his have appeared in The Cincinnati Review; Pebble Lake Review; War, Literature & the Arts; The Ledge; Southern Poetry Review; Verse Wisconsin; and other journals.
Carol Lee Saffioti-Hughes is a retired professor from UW-Parkside, director of one of the few log cabin libraries in the state, in Wabeno, Wisconsin; EMT with the Mountain Ambulance Squad; lover of rocks rising, water falling, moss on granite; keeper of fires and prayer ties.
Andrew Schilling is 28 years old and currently hanging around Marshfield, WI, working construction.
G. A. Scheinoha thought about becoming a private detective, later, a bounty hunter. He never imagined he'd follow in his father's tracks; a series of blue collar jobs. Where their lives differed was instead of marriage and family, he wrote a million words over thirty years, some of which have recently appeared in Avocet, Bellowing Ark, Bracelet Charm, Echoes, Floyd County Moonshine and Verse Wisconsin.
Beverly Schellhaass enjoys writing poetry because it is a way to clarify her thoughts and evaluate life situations. She enjoys living in a small community where people know and care about each other.
Wendy Schmidt is a Wisconsin native who has written short stories and poems for the last 10 years. Her poetry and short stories have been published in Strange, Weird and Wonderful, Daily Flash, 2012, Three Line Poetry, Tainted Tea, Fear and Trembling, and Verse Wisconsin.
Robert Schuler has been writing for fifty years. His fifteenth collection of poems, The Book of Jeweled Visions, has recently been published by Tom Montag's MWPH Books, PO Box 8, Fairwater, WI 53931. Price: $12.50 plus $1.50 postage.
Paula Schulz is a member of The Poetry People. She is spending time with grandchildren and substitute teaching.
Anne Shaw's collections of poetry include Undertow, winner of the Lexi Rudnitsky Poetry Prize, and Shatter & Thrust, forthcoming from Persea Books in 2013. Work of hers has also appeared or is forthcoming in Harvard Review, New American Writing, Black Warrior Review, Indiana Review, and Hotel Amerika. Her website is www.anneshaw.org.
Shoshauna Shy is a member of the Prairie Fire Poetry Quartet. In May 2004, she founded Poetry Jumps Off the Shelf. Her poems have been published in numerous journals and magazines. Her collection titled What the Postcard Didn't Say won an Outstanding Achievement Award from the Wisconsin Library Association in 2008.
John Sierpinski has published poetry from California Quarterly to Wilderness House Literary Review. His work has appeared in two anthologies from Woodland Pattern books. He also works for the Vest Conservatory for Writers in Milwaukee, Wisconsin. He currently resides in Franklin, Wisconsin.
Sheryl Slocum teaches English as a Second Language at Alverno College. Her communities include family, school, church, and poetry.
Carol Smallwood co-edited Women on Poetry: Tips on Writing, Teaching and Publishing by Successful Women Poets (McFarland, 2012). Her poetry received a 2011 Pushcart nomination. Women Writing on Family: Tips on Writing, Teaching and Publishing, is from Key Publishing House, 2012.
Thomas R. Smith lives in River Falls, Wisconsin, and is a Master Track instructor in poetry at the Loft Literary Center in Minneapolis. His most recent collections are Kinnickinnic (Parallel Press), and The Foot of the Rainbow, available from Red Dragonfly Press. He posts blogs and poems on his web site at www.thomasrsmithpoet.com.
Robert Sonkowsky's first love was his second-grade teacher, Miss Malarkey, in Appleton, WI. She had him write poems from her spelling-word-lists and read them aloud to the class. This launched his career as a poet and an actor. His next book of poetry will be called Waverly Songs. He is a Professor Emeritus of Classics, Speech & Theater, and Chronobiology.
Affrilachian Poet and Cave Canem Fellow, Bianca Spriggs, is a doctoral student at the University of Kentucky, she holds degrees from Transylvania University and the University of Wisconsin. Named as one of the Top 30 Performance Poets by TheRoot.com, Bianca is a Pushcart Prize nominee, and a recipient of multiple Artist Enrichment Grants and an Arts Meets Activism Grant from the Kentucky Foundation for Women.
Sandy Stark has lived in Madison since 1969. Recently retired, she birds, tends prairies, and uses walking as another excuse to talk with her neighbors. Her first book, Counting on Birds, was published in 2010 by Fireweed Press.
N. A'Yara Stein was a finalist in the 2011 National Poetry Series for her manuscript, Saudade. She is a grant recipient of the Michigan Art Council and the Arkansas Arts Council, among other honors. She's recently published in The Mayo Review, Ping Pong: The Journal of the Henry Miller Library, The Delinquent (UK), among others. She lives near Chicago with her sons.
David Steingass is the author of six books including Fishing for Dynamite, and GreatPlains (RedDragonfly Press, Redwing MN) which won the 2002 Posner Award from the Council of Wisconsin Writers. He is interested especially in technical and stylistic possibilities among lineated poems, prose poems, and flash fiction. Besides reading and writing at his Madison home, Steingass presents writing workshops and residencies in schools.
Marc Swan lives on Munjoy Hill in Portland Maine. His work has been published in Exquisite Corpse, Rattle, Slipstream, andWesterly, among others. Simple Distraction, a collection of his poems from 1989 to 2009, was published in fall 2009 by tall-lighthouse in London England.
Judy Swann lives in gorgeous Ithaca, NY in a small house painted in Frida Kahlo colors. Her poetry has appeared in Lilliput Review, Verse Wisconsin, Soundzine and other places both in print and online. She is an Iowan who often visited Wisconsin in her youth.
Richard Swanson lives in Madison but gardens at his summer cabin near Muscoda. Fireweed Press published two of his earler works: Men in the Nude in Socks (2006) and Not Quite Eden (2010). He's finishing a chapbook of poems on pop culture.
Isabel Sylvan lives along the Raritan Bay where she writes both poetry and fiction. Her work has appeared in numerous small presses throughout the past twenty years. Currently, she is the editor of Poetry Breakfast a daily online poetry journal.
Nancy Takacs's third book of poetry Juniper was recently published by Limberlost Press: www.limberlostpress.com. She is the recent recipient of the first-place poetry award, in the Utah Arts Council's Original Writing Contest; and the 2010 winner of the Kay Saunders Memorial Award in the WFOP Triad Contest.
Australian-born Katrin Talbot is a violist, photographer, and poet, whose poetry has appeared in a number of journals and anthologies and she was a finalist in 2009 for four national poetry prizes—one of which awarded enough prize money to fund a Dairy Queen run. Katrin's photo essay of Schubert's Winterreise was published as a coffee table book and CD by the University of Wisconsin Press.
Janet Taliaferro lives half the year in Virginia and half on the most beautiful lake in Northern Wisconsin. She is the author of two novels, A Sky for Arcadia and Virgin Hall as well as chapbook of poetry, Breaking the Surface. She is member of American Independent Writers and Wisconsin Fellowship of Poets.
Harvey Taylor is a member of the Earth Poets & Musicians, peace activist, music and writing teacher, avid gardener, part-time crane operator at the port of Milwaukee, and obsessive writer of poems and songs, morphing into compulsive music composer, CD producer, and photographer (www.harveytaylor.net).
After Len Tews' retirement as a biology professor at UW-Oshkosh, he took up the writing of poetry. He lived in Seattle for fifteen years but has now returned to Oshkosh where he is participating in the poetry scene in his home state. He has several chapbooks.
Jeanie Tomasko is the author of Sharp as Want (Little Eagle Press) a poetry / artworks collaboration with Sharon Auberle, and Tricks of Light (Parallel Press). She lives in Middleton where she and her husband grow garlic, eat garlic, give away lots of garlic and are in an exquisitely pungent poetry group called Garlic. Her chapbook, The Collect of the Day, is forthcoming from Centennial Press.
By his own unofficial count, Steve Tomasko has written approximately 5,236.5 bios of himself, which is pretty good considering he's only been published twice. However, he's fast running out of unique things to say and who reads these bios anyway? If you're really curious about Steve, buy him a root beer sometime and ask him what kind of tree he pictures himself as.
Elizabeth Tornes has published a chapbook, Snowbound (2011), and poems in many journals including The New Republic, American Poetry Review, Missouri Review, Comstock Review, and Ploughshares. She lives in Lac du Flambeau, where she teaches poetry workshops at Dillman's Creative Arts Foundation.
Peggy Trojan, retired to the north Wisconsin woods with her husband. Published her first poem at seventy-seven. Member of WFOP. Published in Dust and Fire, Wilda Morris Challenge, WFOP calendars, Talking Stick, Echoes, Finnish American Reporter, and most recently, in Migrations, Poetry and Prose for Life's Transitions.
Angela Trudell Vasquez has been the featured poet of the Latina Monologues for the last three years and has had several poems published. Her book, The Force Your Face Carries, published under her own label sold out, the second edition is available online at www.artnightbooks.com and through Milwaukee's Woodland Pattern Book Center.
Wendy Vardaman, wendyvardaman.com, is Poet Laureate of Madison with Sarah Busse, co-editor/webmaster of Verse Wisconsin and Cowfeather Press, the author of Obstructed View, and co-editor of the 2013 Wisconsin Poets' Calendar. She has a Ph.D. in English from the University of Pennsylvania and works part-time for The Young Shakespeare Players.
Carolyn Vargo is a Regional Vice President for WFOP, a substitute teacher in West Allis – West Milwaukee, a retired teacher from Milwaukee Public Schools, an organizer of readings at People's Book Cooperative, teacher of the Urban Echo Poets at the Urban Ecology Center, a bird watcher and a grandmother.
Philip Venzke grew up on a dairy farm near Colby, Wisconsin. A fervent zymurgist, his fermentations take many forms. His most recent poems have appeared in Verse Wisconsin, Echoes, The 2012 Wisconsin Poets Calendar, Illumen, and Right Hand Pointing.
The poems of Lisa Vihos have appeared in numerous small journals and she has one Pushcart Prize nomination. She has two chapbooks, A Brief History of Mail (Pebblebrook Press, 2011) and The Accidental Present, just out from Finishing Line Press. She is an associate editor of Stoneboat literary journal and an occasional guest blogger for The Best American Poetry. She lives in Sheboygan. 
Moisés Villavicencio Barras is a Mexican poet, fiction writer and co-founder of Cantera Verde, a magazine which has been one of the most significant literary publications in Mexico for the last twenty years. His first book of poetry May among Voices was published 2001. He was the recipient of two Writing fellowships through the National Commission for the Arts in Mexico (1993-1994 and 1996-1997). His second book of poetry Light of All Times (bilingual edition) will be published in 2012.
Susan Niemela Vollmer's work has appeared in Minnesota Monthly, North Coast Review, Wisconsin Poets' Calendar, Lake Country Journal, Between Stone and Flesh, and other publications.
John Walser holds a doctorate in English from the University of Wisconsin-Milwaukee and is an associate professor at Marian University in Fond du Lac. He is a founding member of the Foot of the Lake Poetry Collective. (www.lakepoets.com) He has lived most of his adult life in the upper Midwest, where he has loved the fruits and flowers that grow in our backyards.
Timothy Walsh's awards include the Grand Prize in the Atlanta Review International Poetry Competition and the Kurt Vonnegut Fiction Prize from North American Review. He authored a book of literary criticism, The Dark Matter of Words: Absence, Unknowing, and Emptiness in Literature and two chapbooks, Wild Apples (Parallel) and Blue Lace Colander (Marsh River). He is an Assistant Dean at UW-Madison.
Ann Marie Waterhouse regularly travels and visits nature and sometimes writes about what she sees and hears. She also teaches shamanism and Reiki.
When she is not sailing up the Niger on her way to Timbuktu or trekking the Inca trail to Machu Picchu Phyllis Wax is in Milwaukee writing poetry.
Mary Wehner is the author of …or the opposite, a letterpress chapbook by Red Hydra Press, which also published her broadsides "The Chinese Painting" and "Broken Shells at Dusk," Her work has appeared in Red River Review, The Writer Magazine, qarrtsiluni and other publications. She is a founding member of Foot of the Lake Poetry Collective, serves as commissioner for the Wisconsin Poet Laureate Commission and is a board member of the Council for Wisconsin Writers. She paints and writes from her home on Lake Winnebago in Fond du Lac.
Ed Werstein, Milwaukee, spent 22 years in manufacturing and union activity before his muse awoke and dragged herself out of bed. His sympathies lie with poor and working people. He advocates for peace and against corporate power. His poetry has appeared in Verse Wisconsin, Blue Collar Review, Mobius Magazine and a few other publications.
John Sibley Williams is the author of six chapbooks, winner of the HEART Poetry Award, and finalist for the Pushcart and Rumi Poetry Prizes. He has been widely published and has an MFA in Creative Writing and MA in Book Publishing. He spent portions of each childhood summer divided between families in Wisconsin and Iowa.
Joey Wojtusik is a staunch member of the Trainwreck Writers, north of HWY 8, a situation which is itself a poem. Literary adventures include attempting to teach young people how to write at the secondary level, serving as Poet in Residence for Three Lakes Schools and, among others, publishing an anthology of prose and poetry in 2002.
Peter Wyton is a page and performance poet resident in Gloucester, a cathedral city in the west of England. If you want to know more, try www.myspace.com/peterwytonpoet. He has no connection to Wisconsin, but now that he's heard about Oconomowoc, he'd like to visit.
Catherine Young lives richly in Southwest Wisconsin where she and her family raise most of what they eat and treasure the bountiful measure of stories from around the neighborhood.
Marion H.Youngquist has won prizes for poems and plays. Her third novel is A String of Pearls, available on Amazon and Kindle. She and husband Ted, a retired Lutheran minister, enjoy cruising. Her advice: "Write every day, in spite of a good excuse."
Born in Illinois, Marilyn Zelke-Windau lives in Sheboygan Falls, WI. She was nurtured by Chicago neighborhoods, Big Bend farms, raspberry patches in Fremont, blue gills from Green Lake, and books in Madison. She recently retired from teaching art to elementary school children in Oostburg, WI. Her poems have appeared in Echoes, Fox Cry Review, Red Cedar Review, Seems, Stoneboat, Verse Wisconsin, Wisconsin Fellowship of Poets Calendar and online at Your Daily Poem.
Since 2004 Mark Zimmermann has lived with his wife in Milwaukee where he teaches writing and humanities courses at the Milwaukee School of Engineering. Before that they spent a year in northern Poland, nearly three years in Budapest, and eight years in Japan.